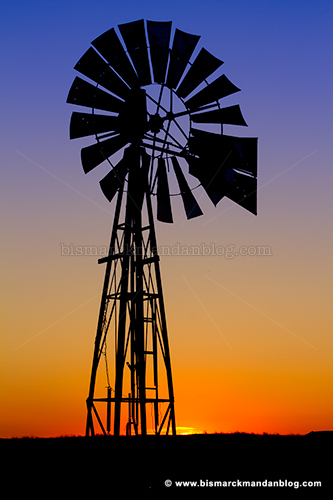 One of my favorite subjects in this ongoing photographic adventure has always been the old windmill.  I've got some old standbys that I can visit if the sky is looking dramatic.  Some of them have even vanished, such as the one that was along Apple Creek Road across from the old Farmers' Livestock Market.
This one is not likely to vanish anytime soon.  What's better is that it's on a slight hill, with easy access right near the road, and it's short.  Why would that matter, you ask?  Perspective.  It's possible to get a variety of really cool angles on this windmill while including the prettiest parts of the sky – and even the horizon at times – due to its position and diminutive stature.
I haven't been able to get out with my cameras in a while; in fact, I'm not exactly sure where all of them are!  2013 has been that kind of year.  I hope to get out some more, especially since I've missed autumn, but for now I still have a few unused photos that I really like, "in the holster" for posting and sharing.  With the weekend only a couple of days away, maybe a photo trip is in my near future!