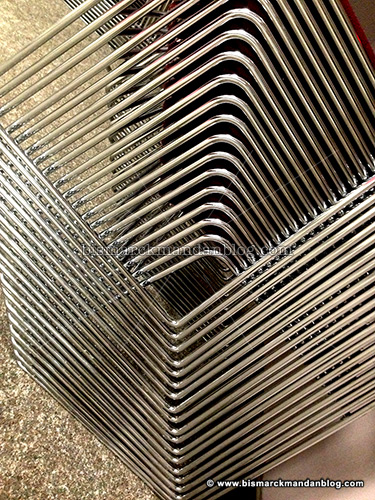 I spotted this cool geometry the other night…any guesses what it is before I give the answer below?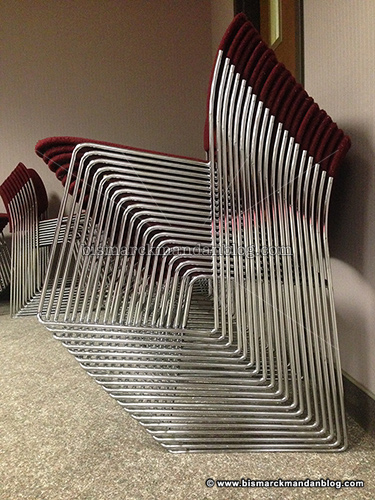 Yep, it was this stack of chairs at the library Wednesday night, where Marilyn Snyder presented the results of an incredible study into the history of the Bismarck Police Department.  More on that another time, because I haven't actually seen all of it.  I had a church function at 7, and the presentation started at 6:30, so I had to peel myself away shortly after things really got going.  I returned later to find the chairs stacked, cookies gone, and presentation completed.
Don't worry – Dakota Media Access recorded the presentation and will have it available sometime in the future.  Keep an eye on www.freetv.org to catch it!