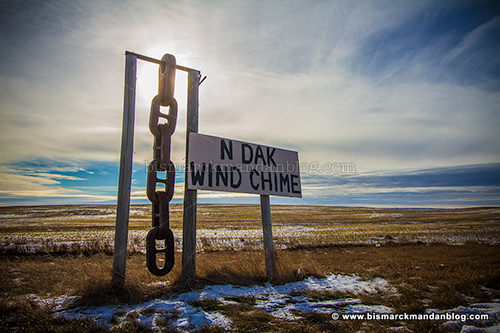 I've wanted to take a photo of this oddity for a long, long time. I actually got an opportunity today while on the road for another errand in western North Dakota, and researched the odd route needed to reach it.
This and a couple of other items reside along the south side of I-94 west of Glen Ullin, but one has to take a long route to the north to reach them, cutting back across a county road to an overpass and a frontage road.
I guess I can finally cross this off my photo bucket list! It's interesting to note that as I bracketed exposures to deal with the harsh sunlight directly behind it, I caught the chain actually swaying slightly. I don't recall the wind being that strong, so maybe it was residual motion from my little boys climbing to the top of it. I guess I'll never know.