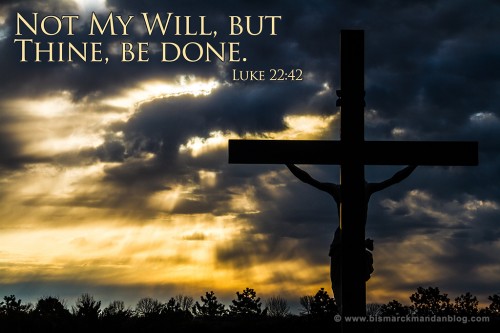 I caught this photo just after sunrise Saturday morning, and I think it's rather appropriate for Resurrection Sunday.  This is the day Jesus made good on His mission to atone for the sins of the world.  No other person in history could have made that sacrifice on our behalf, providing a way for us to get to Heaven to join a sinless God who so loved a world full of sinners.
As I decompress from having to defend the faith upon which our nation was founded, a la SB2279, I feel it's very important to point out one thing: these deviant sexual behaviors, while certainly sin, are no worse than any other sin.  Yes, that's right.  In 21st century terms, sin is digital.  It's a 1 or a 0, and NO sin can enter heaven.
The Bible points out that "all have sinned, and come short of the glory of God."  That's why we need a savior, and today's the day we celebrate that selfless act He performed on our behalf.
Amen.