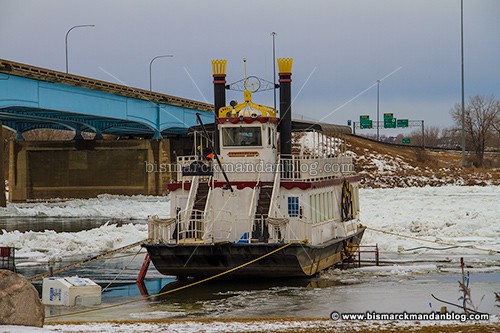 Crews spent some time lashing the Lewis & Clark riverboat to the shore this weekend as the river level jumped up in the area.  The park is closed and water is high due to ice packing in downstream.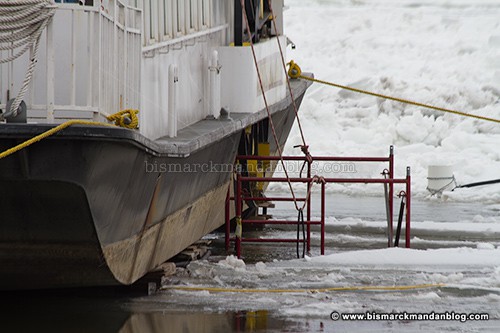 Every year they take this boat out of the water with a huge crane and set it on some heavy duty cribbing until spring.  That's all fine and dandy until the water rises to the level of the boat anyway.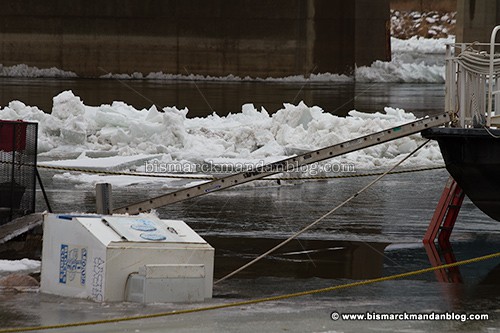 Even the ice machine wanted to get into the act.  That's a pretty decent seal, although I doubt that water is going to do the compressor or electrical components any favors.
I didn't take a look at the water level indicator further down River Road, but I did notice some water in the ditches and low lying areas further north along the road.  Hopefully we don't have to deal with more flooding this year, in Bismarck or anywhere else in North Dakota.