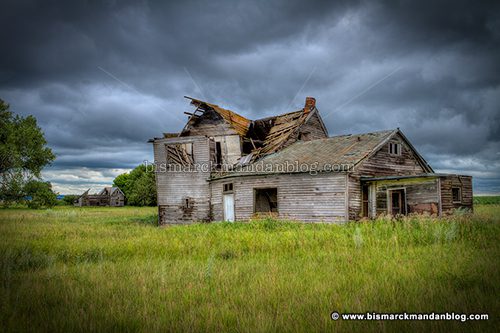 I had the opportunity to stop into a former North Dakota town, Aylmer.  I suppose that's how Southerners like my wife say "Elmer".  Anyway, there isn't much to indicate that the town used to be there except for an old metal sign at the railroad crossing and a few deteriorating buildings.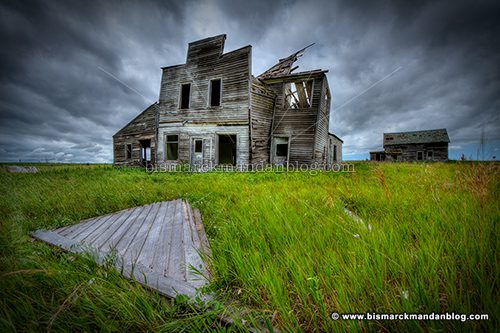 I remember reading somewhere that this was a combination general store, blacksmith, and something else at one time.  I've seen photos of it with the roof intact, but sadly those days are long gone.  Here you can see a piece of it which the wind has carried quite a ways from the structure.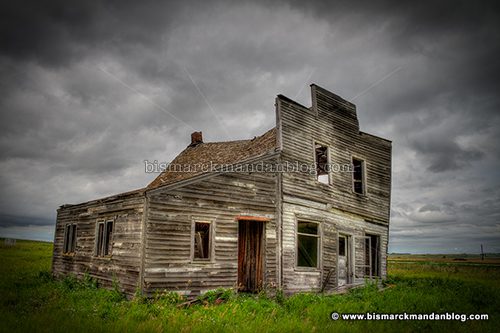 It looks like, and I think what I read backs this up, things were added onto this building as needed.  It's a shame that it's crumbling now.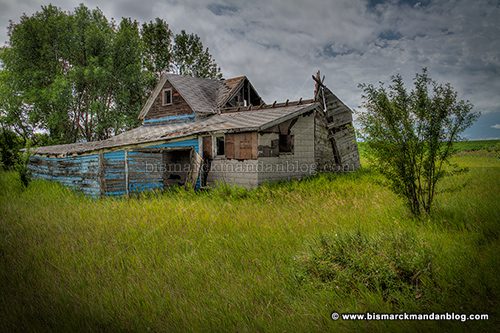 There are also a couple of other buildings within a stone's throw, such as this house with a barn that still has patches of a brilliant blue paint.  It too is suffering from a rooftop deficiency.
This was a fantastic trip.  I had picked up my kids from camp in my new-used truck, which absolutely loves the back roads.  For the weekend I'd clocked around 950 miles, and this was the cherry on top.  At some point, although I'm busy as heck at work and with freelance stuff, I'll have to show more from that weekend.  I still have a few more photo targets I hope to visit while we still have some nice weather!