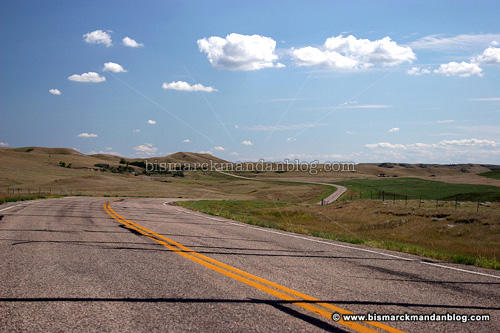 No, I'm not stepping on Tony Dean's toes with that headline. I use TWO words to say "back roads."  This weekend I was able to partake of one of my favorite activities: touring North Dakota on one of my motorcycles. There are few things so relaxing and entertaining and just getting out and exploring our state!
This weekend's travels took me to Linton, and I'm sure I can get a ton of blog material out of this trip. 'Twas along this route that I found the "artifact" I mentioned in an earlier post. I also got to enjoy a lot of pleasant scenery, as you can tell.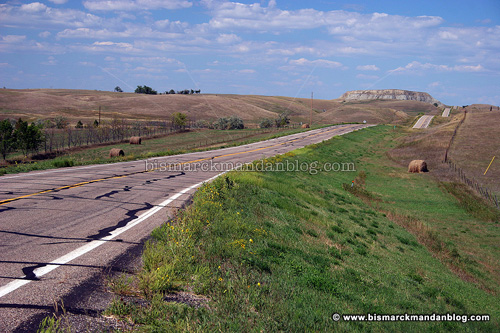 This is a nice time of year to get out and travel; despite the drought, the recent rains have greened things up a bit. The oppressive heat is (hopefully) behind us. The fall colors will start to creep in soon as well, and it's a chance to have one last hurrah before winter approaches. Actually, starting now will likely guarantee several weekends of fun without a huge budget of time or gas money.