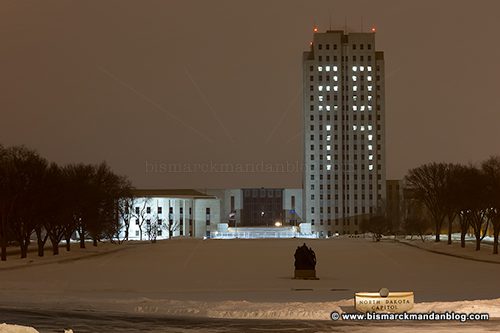 You'd think I would be wishing you a Happy New Year, but that's so cliche'.  Instead I'm celebrating the birthday of this website.  It was New Year's Day 2006 when I started this thing with a photo of the year in the capitol windows.  Since then I've written thousands of posts, with more thousands of photos, and I'm still standing.
I used to post almost daily, and wondered how long it would be until I simply ran out of material.  That hasn't happened.  There have been plenty of life changes since then…kids, new house, severe medical setbacks, and just generally being busy.  For instance, it's been two months since I've taken any significant photos, even though I bought a new drone in December!  Life is like that some times.
I'm hoping the next couple of months bring a slowdown so I can get back to doing what I enjoy: roaming Bismarck-Mandan and other parts of North Dakota, having fun with my cameras and sharing the results here.  Hopefully there will be many more anniversaries like this one each New Year's Day!