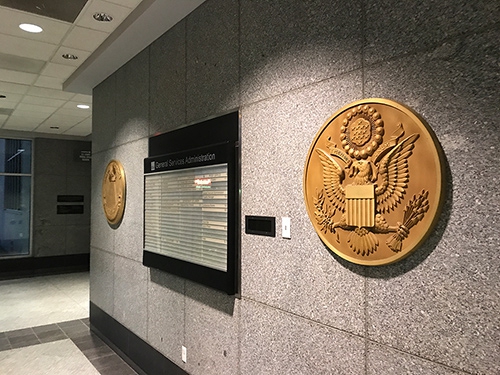 If you find yourself in the post office / federal building on 3rd and Rosser, you'll be greeted with this wall upon entering the building.  It has the building directory, these large official seal plaques, and up until recently a photo of the President of the United States and his vice president.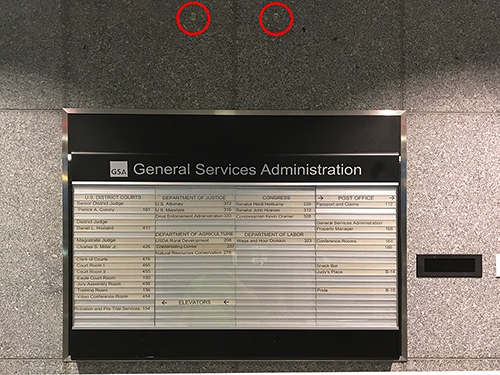 Above the building directory a photo of the nation's top executives has hung for as long as I can remember.  As I recall, it took a little while for the photos of The Preezy and Joe Biden to come down after the inauguration of our current president, but it's taking even longer for the replacement photos to arrive.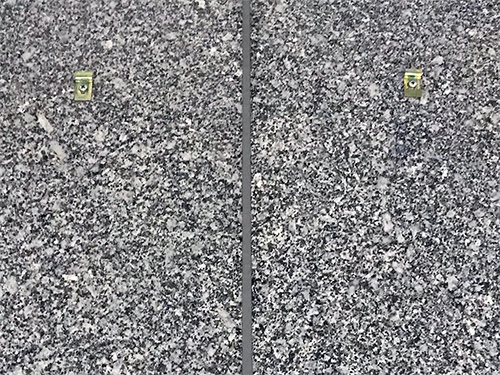 "Insert president here" apparently.  All we have are hooks, no photos.  It's easy to make pithy comments about the speed of federal bureaucracy, but really…seven months to hang a pair of photos?  That's pretty slow.
update: I should point out that the building is operated by the GSA, and the Post Office is merely a tenant – just like the federal courts et al.