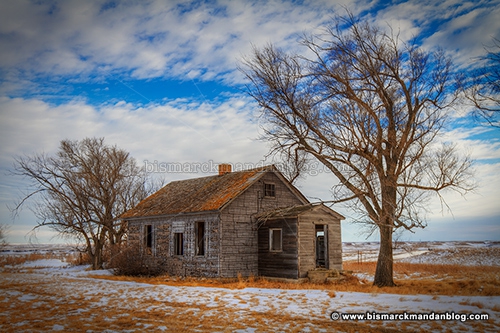 My weekend travels brought me to this little farmstead, where I spent a few pleasant moments with a piece of old farm equipment with the morning sun's rays streaming from the clouds in the background to the east. Satisfied with our moment together, I turned my attention to the nearby house.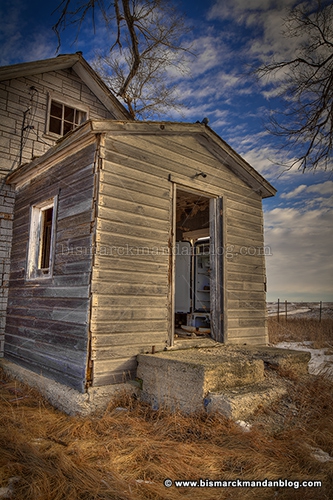 I have a policy of not entering or otherwise tampering with old buildings, but to merely appreciate them from outside. Well, I found myself drawn to the front steps for a quick photo. That's when I noticed something amusing therein.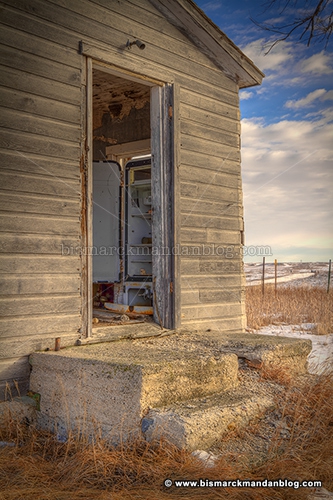 The refrigerator in the entry was a happy find. No, I didn't go in for a closer look, I was happy right here. But given the temperature early Saturday morning, the idea of there being some "cold ones" inside brought a grin to my face.
And as for that old piece of farm equipment? We'll get to that another time.