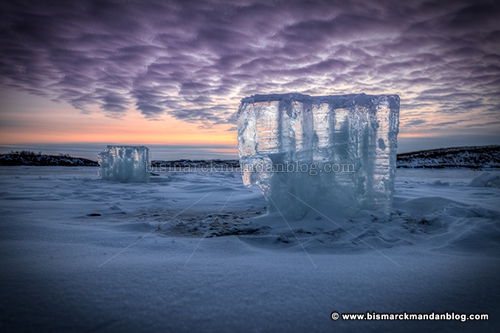 These ice blocks caught my friend Rich's eye before they caught mine.  Thanks to him, I was able to pay them a visit after work today.  They sit in a conspicuous location, but I can only guess how they got there.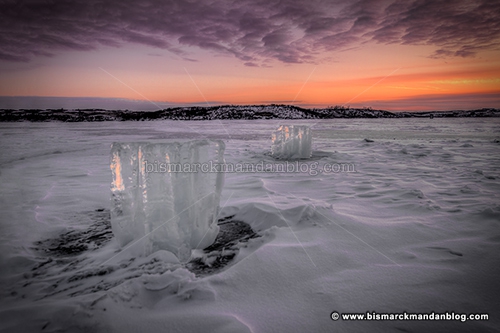 When I first arrived, I was afraid I wouldn't have the skies I wanted.  And, while it's true that the clouds overhead didn't have any of the brilliant oranges blocked by clouds on the horizon, I still had some sweet clouds to work with.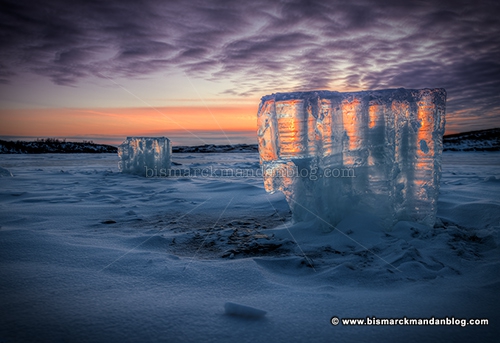 Bonus: I caught some of that color shining through the ice blocks.  I had to get to church, so I took off at the last possible moment…but I have a suspicion that going back with some different skies might yield an exciting result!