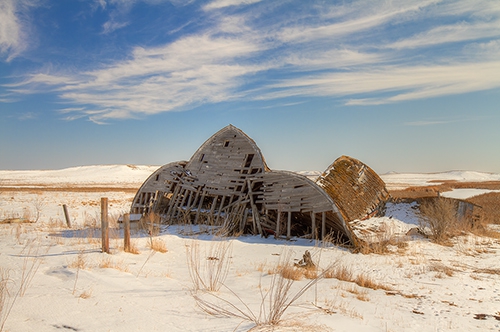 I'll be up front about this: most of the angles of this old barn are similar. But I like them all, especially for their subtle differences.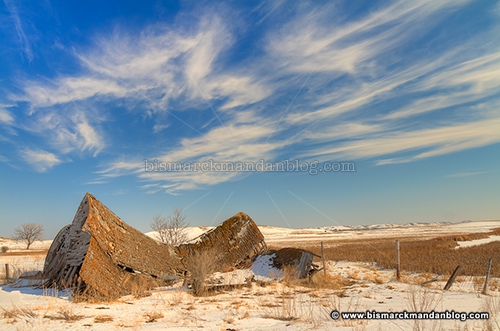 And how about those clouds? What a fantastic sky on such a brilliant, sunny day. With a sky like this, it's possible to get a good photo with just about anything.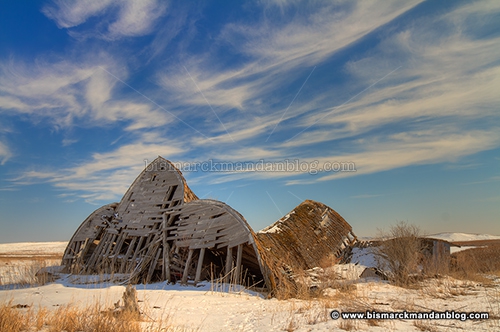 Here's a closer shot of the face of this fallen structure. I was actually here because of a prairie church right across the road, but once I was done photographing that building I had to dart over here. These turned out better than the church, actually, due to too many trees in the way of the church building.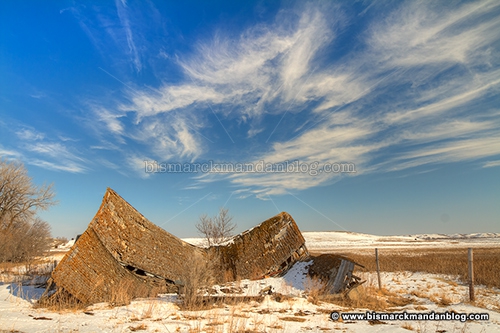 I took the opportunity to "explore the space" a bit, trying a few different framing options. I couldn't decide how near or far I wanted to be, how wide or tight I wanted the shot to be. So I went for all of 'em.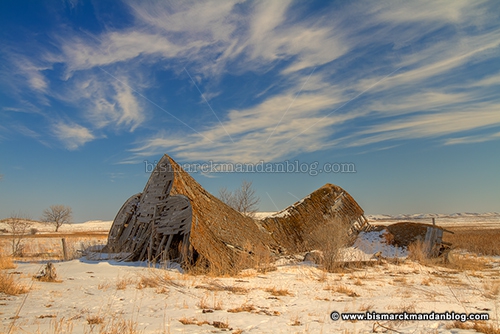 Do you have a favorite? I can't pick one. I may have to down the road, but for now I find the entire batch satisfying.