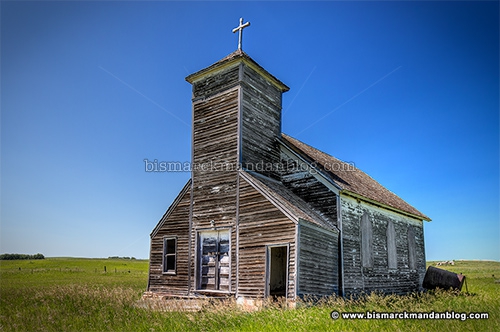 You're probably familiar with the St. John's Church up in Arena, North Dakota. Well, it's time to pay it a visit as soon as you can; it is unlikely to remain intact for much longer.  If you know what to look for you can see in the photo above.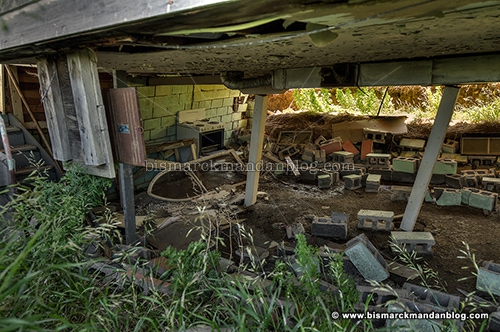 The block foundation has collapsed on both sides, but that's nothing new; it's been like that for a couple of years.  But the back has collapsed as well, causing these support beams to shift and tilt backward.  They have been the only thing keeping the church from collapse.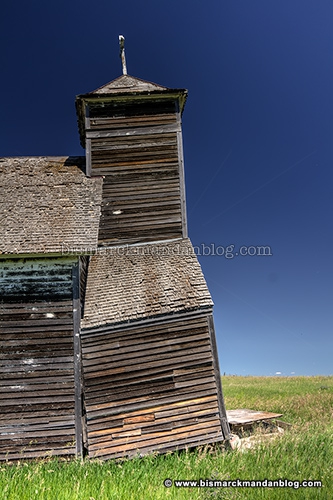 As you can see, the entire church has settled backward and the front section is beginning to pull away from the main structure.  That means the entryway and steeple may not last much longer.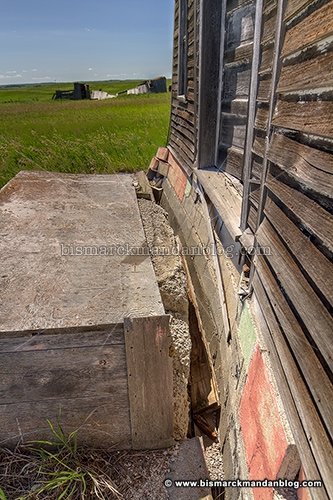 Seriously.  Once this settles back far enough and the beams give away, it's all over.  If you have never seen this church before, now's your time.  If you're familiar with it, better pay it a visit before the inevitable occurs. I've got a fond connection with this place, and it's going to be heartbreaking to see it go…but the clock is ticking.