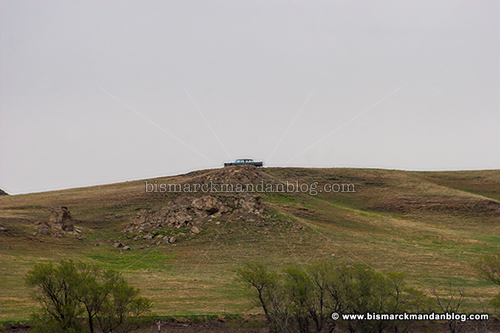 If you travel down I-94 past the exits to Hebron, and are looking circumspectly instead of daydreaming or cautiously eyeing your phone, you might notice this car perched atop a hill north of the highway. It's somewhat distant, but easy to pick out once you've noticed it before. Ever the curious type, I had to investigate.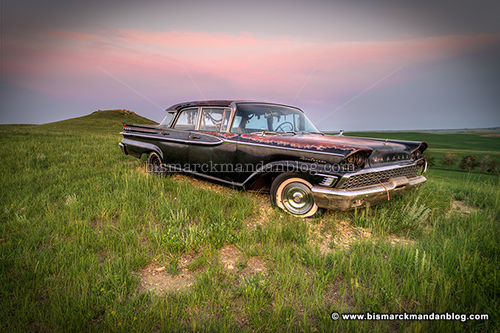 There she is, a 1958 or 1959 Mercury Monterey. It's a unique looking car, and I'm sure there's a unique explanation for how it got up here.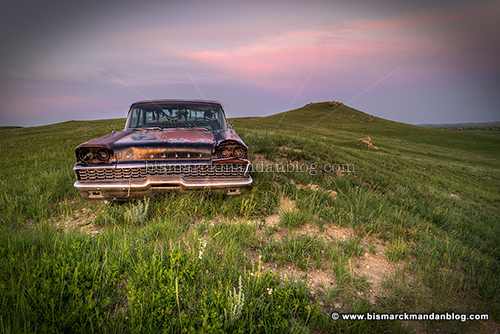 I must admit I'm not into old cars much at all; however, when they're as photogenic as this one, I'll definitely take my time appreciating them. I'd flown up here just as the sky was getting some nice color.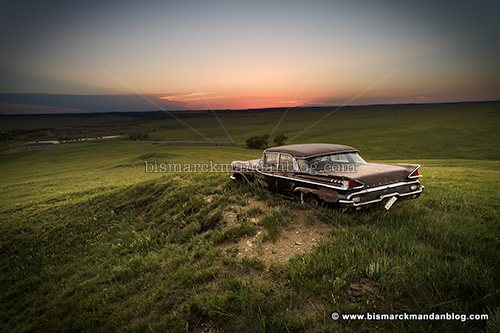 Then, as it does nightly, the sun darted over the horizon. Well, it was cool while it lasted. Something tells me that this Mercury isn't going anywhere, at least not any time soon. Meanwhile it has a fantastic view of the valley below.