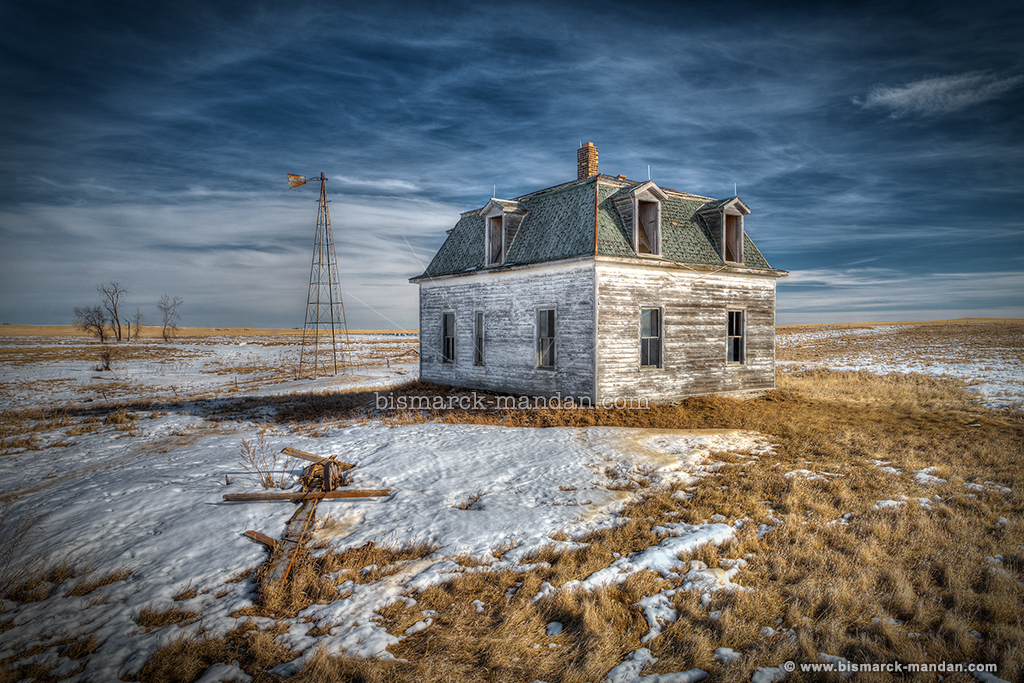 I'd seen this house from afar before, but hadn't actually taken the opportunity to investigate. In fact, I'd forgotten about it. I hadn't even marked a waypoint for it in my GPS, something I do for all kinds of prospective photo spots. Well, a little while ago I was nearby and caught a glimpse of it again. I had just enough time to fly over and check it out.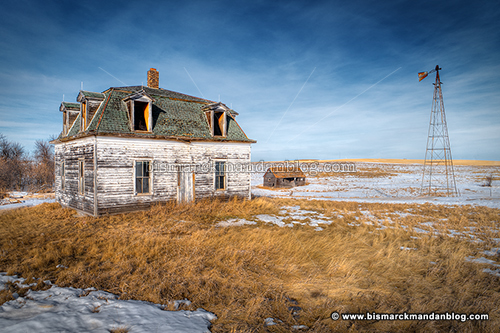 This looks like a grand old house, and it has a perfect place out on the prairie. It didn't hurt that we had a fantastic sky that day.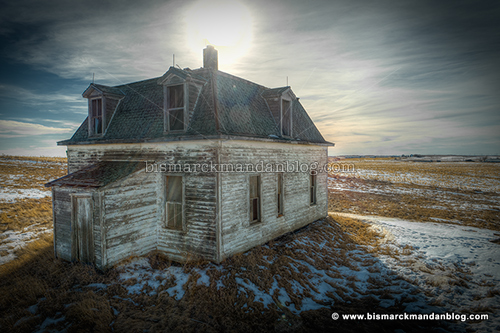 Speaking of the sky: I must admit, one thing I love about photography this time of year (and I've written about this previously) is that the sky can be so dramatically different just by changing the angle a bit.
This trip served multiple purposes: for one, I hadn't been out with my cameras in an awfully long time. I also needed to exercise my drone and its batteries. Lastly, I'd purchased a new (to me) truck and wanted to take it on a shakedown cruise. I'm happy to say that the trip was a total success by all measures.