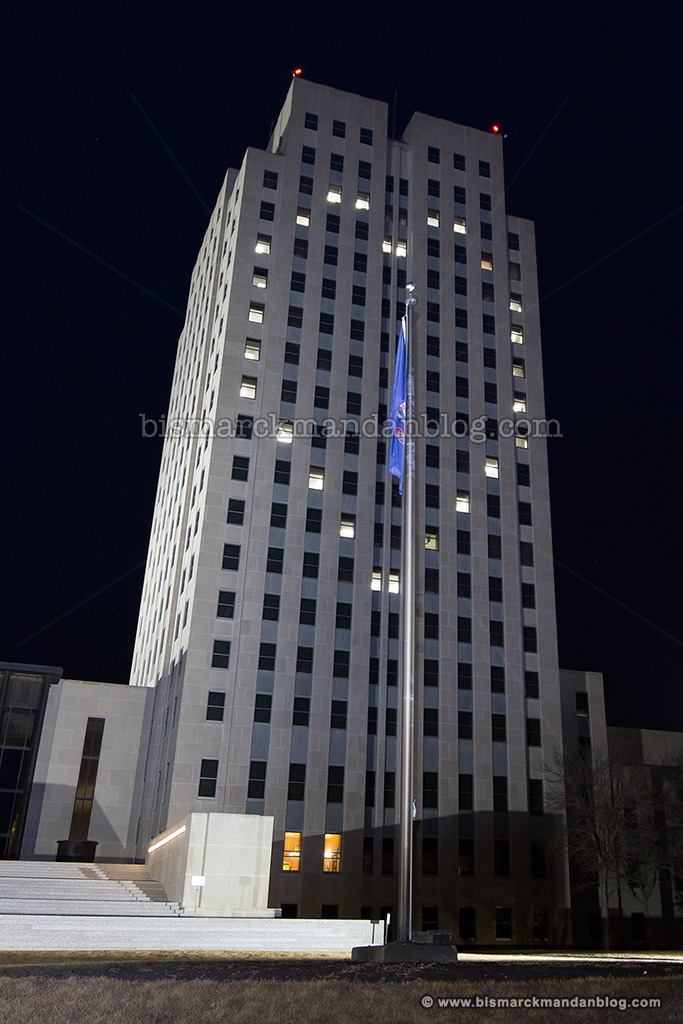 I was inspired by Wayne Stenehjem's photo, similar to this, with the North Dakota flag unfurled in the middle of the heart displayed via the capitol tower's windows. So I ventured out to do something similar with my own touch.
I got there, and the breeze immediately died. I hung around for quite a while, thinking that certainly the breeze had to come back. After all, don't we live in "The Saudi Arabia of Wind?"
Well, sadly, it was not to be so. I finally gave up and came home, so I hopefully won't be too much of a zombie at work Friday. We'll see.