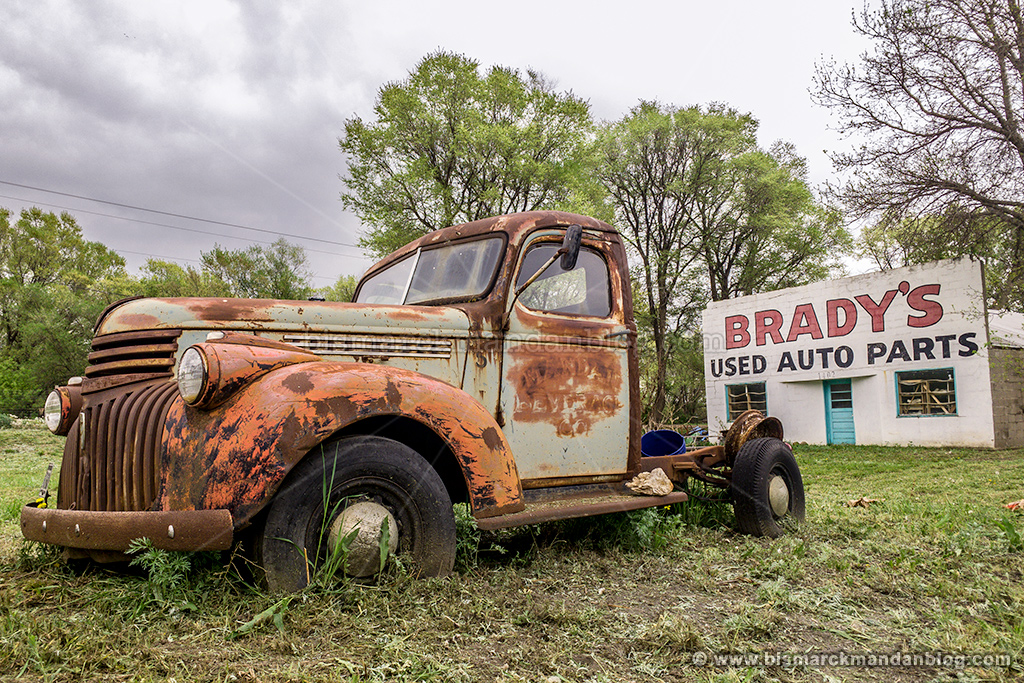 I made it to Mandan briefly this weekend for a family affair, and accomplished something I've wanted to do for a long, long time: take a photo of the Brady's Used Auto Parts building. It's still shocking to see it in this state, as Brady's has been a landmark for so many decades. Gee, I feel old.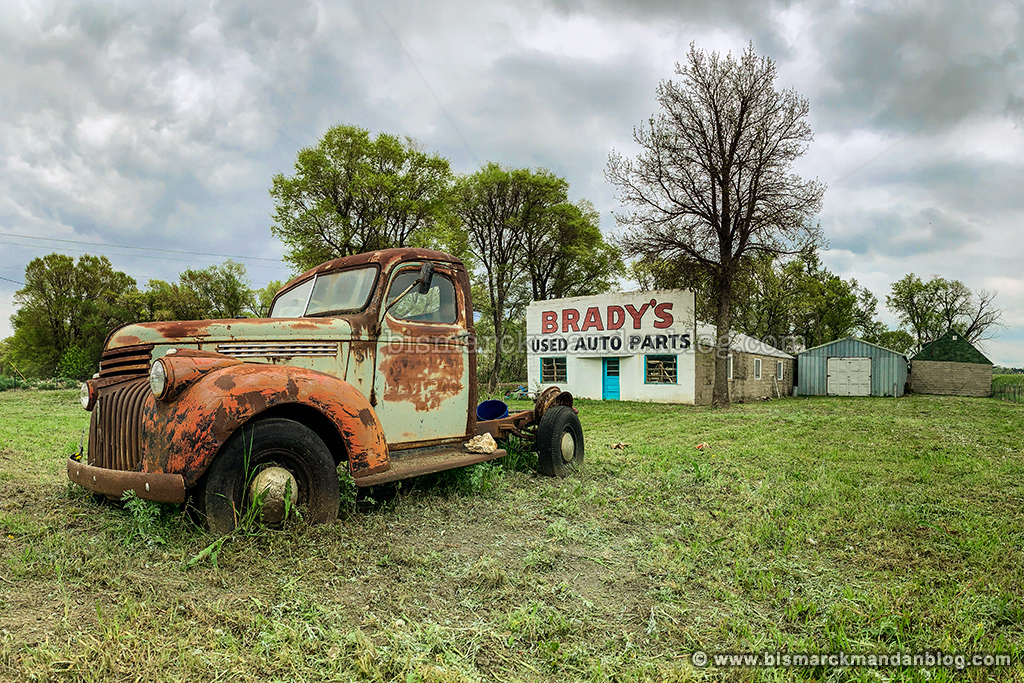 The land is posted, so I had to take these photos through the fence. Thankfully I had some nice conditions to work with, and my hands fit through the rectangles in the fence just enough to work my phone camera!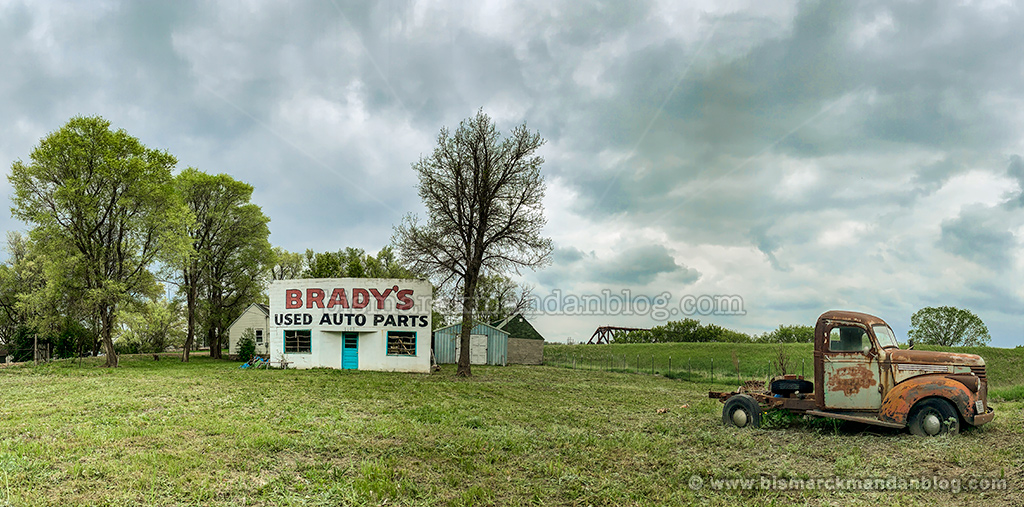 One last pano to fit it all in. End of an era…
My fondest memory of Brady's was when I pancaked the two driver's-side rims on the $25 car I was driving at the time (long story) and he helped me pick out two replacements for ten bucks a piece. That seems like a lifetime ago, too. Man, I gotta knock off this reminiscing!