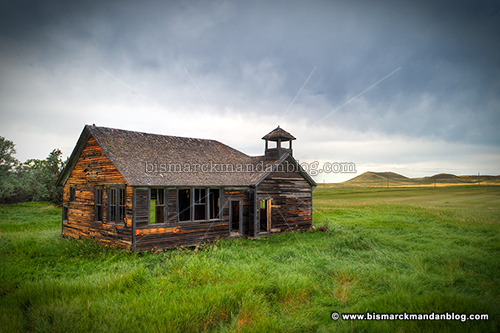 This schoolhouse sits in the town of Griffin, which some would label as a ghost town. I don't know about that, but I didn't take the time to find out. This was a surprise discovery I saw from the road as I was bolting further west for a couple of photo targets.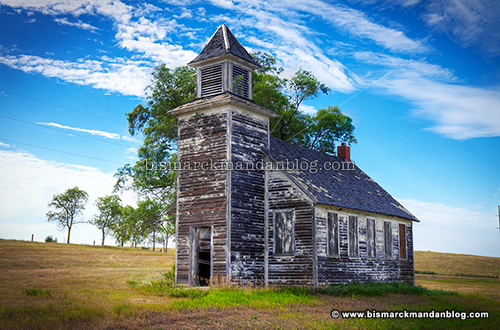 This is the Langberg School, located in the far southwest corner of the state. The storms which had clouded the skies just a short while earlier had moved on, giving me a nice, sunny summer backdrop for this photo.
It's sad to see these old schools in such disrepair, just like the churches and farmsteads. But they're incredibly photogenic, and fun to hunt down (and discover along the way).