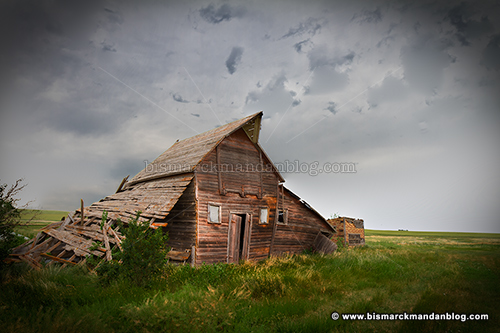 Not too long after I'd found the happy barn (which I posted about last week), I came upon this one. I've photographed it before, and it doesn't look as if it's fallen any more than it had the last time I'd stopped by, but it is definitely not in the same condition as the smiley-face one.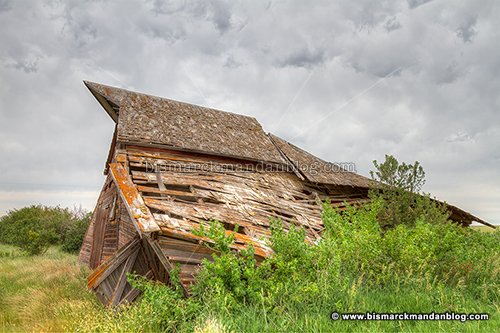 Sadly, this barn has been collapsing for some time. Fortunately, it's still likely to be striking a photogenic pose for a while yet.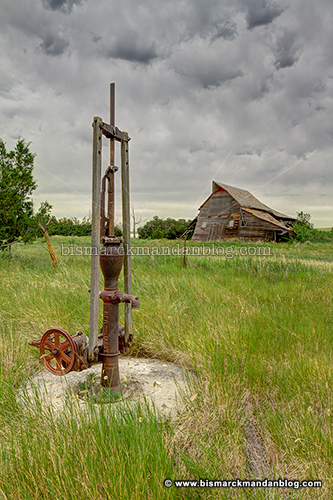 Naturally, if there is an opportunity for a windmill or a well, I'm gonna take it. Thankfully, there was this this fantastic specimen standing nearby.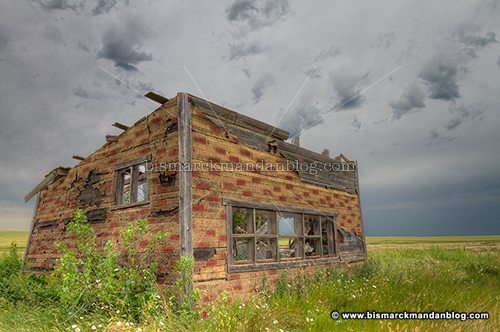 Oh yeah – there's this building right next to the barn. Isn't it glorious? That brick. The roof that used to be there. The row of windows. And a fortunate sky. Some days it's better to be lucky than good!
I'll have to keep an eye on this old farmstead the next time I'm in the area. Of course, you'll see the results here.