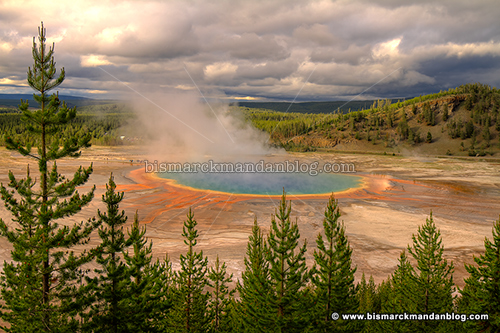 I visited Yellowstone earlier this year, and it was simply the perfect time to do so. I got this amazing shot thanks to two people: a friend who pastors a church in Cody, who told me of the vantage point far away from where all the congestion of the usual tourists, and my wife, who dialed in the best location with regard to the trees in the foreground.
When I say it was the perfect time to visit Yellowstone, I wasn't kidding. While Yellowstone is normally intolerable because of the sheer number of people everywhere, this time was the complete opposite. There was hardly anyone there.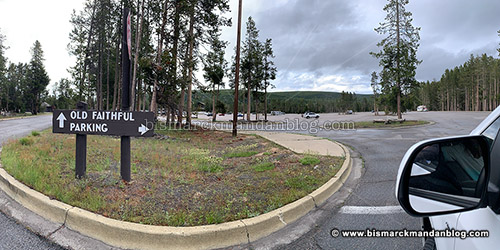 This is the parking lot at Old Faithful. It's statistically empty by normal standards. We walked right up to the geyser, stood front and center while it did its thing, and hopped back into the car…all in a matter of minutes.
I hadn't expected to even get a vacation this year, but thankfully it worked out. I'd booked everything in advance and planned it since 2019, so any cancellation would have been an enormous disappointment. But I was able to squeak it in – important items at work which I simply couldn't work around were cancelled or moved, my schedule opened up for the entire ten days, and my boss gave his blessing. So my family and I got to enjoy some much needed rest!
Naturally I have a ton of photos from this trip, but now I'm too busy again. So it'll be a while till I post them.