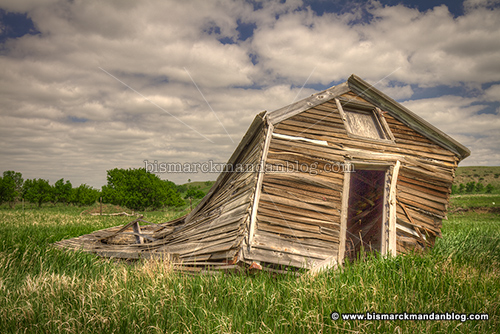 I spotted this little old building on my way back from the Black Hills recently. It's got a lot of chaotic angles going on here, and even plenty of curves, and of course that's what caught my eye.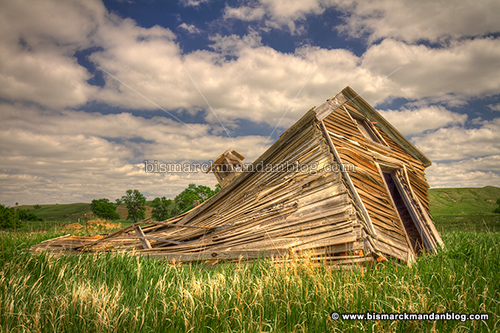 How could you not have your attention grabbed by something like this? It's almost like the structure is melting from the rear forward. Of course I had to do a U-turn and come back to check it out.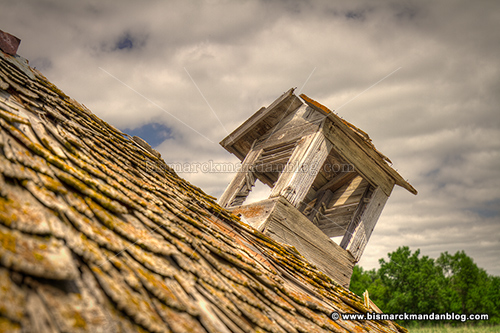 I admit, one of the things which made this one stand out to me was the little cupola at the top. While it's pretty ragged, it's actually hanging in there quite sturdily.
Remember I mentioned curves? Much of this wood is positively wavy. This wood has aged in a way which gives it a series of incongruent curves reminiscent of the lumber pile at Menard's!
I have plenty of other photos to share – FINALLY – and hope to get back to some regular posting here in the future. That is, until the next emergency gets me swamped again…until then, let's have ourselves some summer!