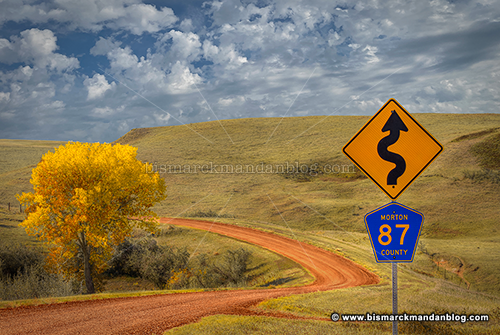 Morton County is one of the best places in North Dakota for a photographer. It has so much variety of terrain – Badlands-like formations in its southeast regions, scoria roads in the west, buttes and wetlands dotting the landscape within its borders, and plenty of the "old farm stuff" I like so much. Then there are places like this one.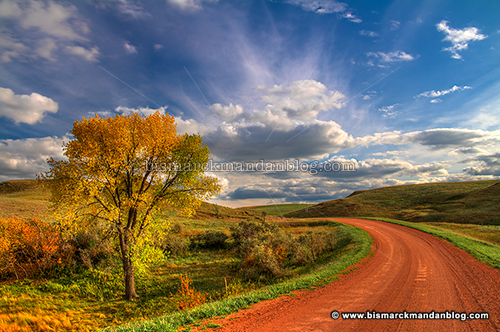 This is perhaps my favorite shot of this spot. It may be familiar to you…it was the cover photo for a calendar produced by one of my clients. I love the sky in this one too. Guess what – I had to Photoshop the sky in the first one. Those darn cloudless skies again…but this one is 100% legit.
I like the first one because it gives Morton County some props. It will always be one of my favorite places to roam!