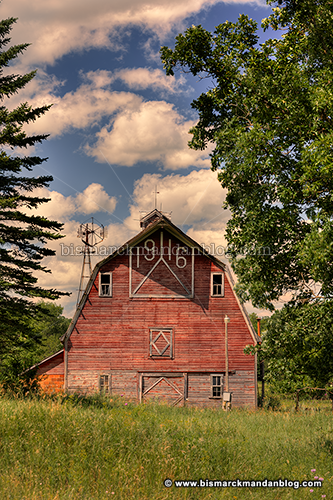 I saw this wonderful old barn as I rounded a curve in a rural highway, and it caught my eye from the side long before I saw this gorgeous view of its front. I thought it was nice of the builders and/or owners to boast of its apparent construction date! I hope I look this grand when I'm 106 years old!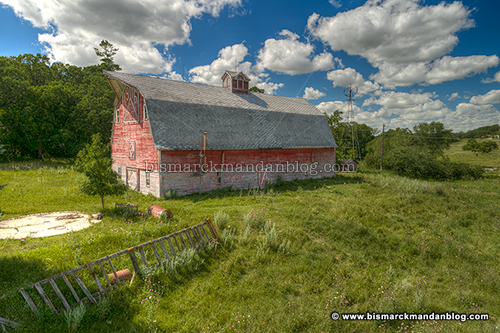 This was such a gorgeous scene, tucked into a little valley inhabited by mosquitoes the size of hummingbirds. There were bogies like fireflies, I tell you…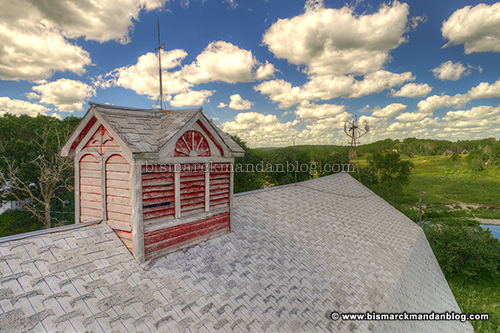 Again with the cupolas. I have started to gush over these features as often as I focus on old windmills. Oh, wait a minute…there's the windmill in the background!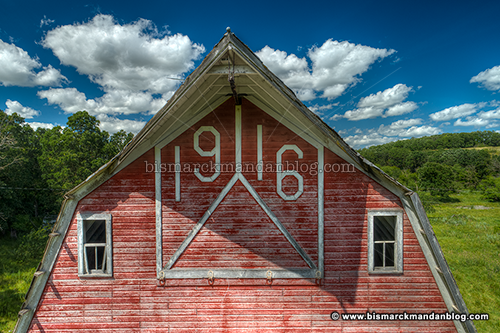 There you have it: 1916. One hundred and six years old at the time of this post. It looks fantastic. I'm glad I stumbled upon it when I did. It's this sort of surprise that makes roaming the back roads of North Dakota so wonderful.