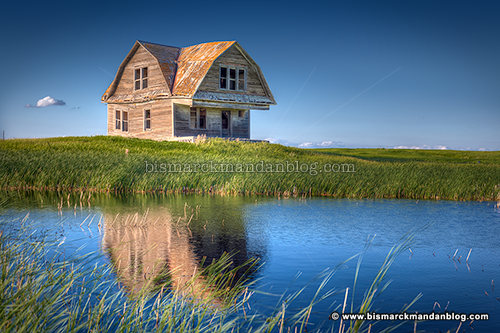 I love this old house, and I recently had the opportunity to visit it with a dear friend (and fellow NoDak) who was in town from Florida for a few days. We roamed around with our cameras one evening, and I took the opportunity to show him some of my favorite area photo spots. This, of course, is high on the list.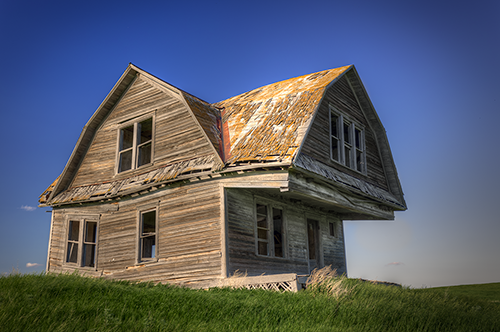 Of course, the most prominent feature of this house is the porch. More specifically, the way the top floor overhangs the porch, accented by the absence of any pillars, columns, or supports. Those are long gone. It gives this house an overbite which is irresistible to any photography hobbyists who might be driving by.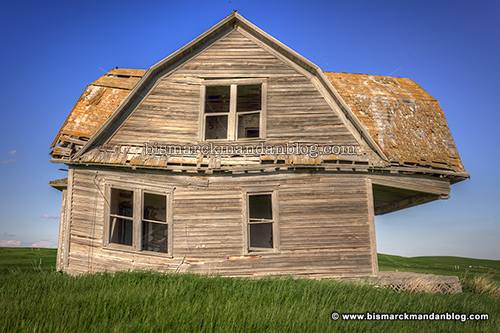 Sadly, the strain of such a prominent feature can only be borne for so long. The lines of this house are no longer straight, and I fear it will soon go the way of many of my favorite photo subjects, eventually disappearing. I sure hope not, at least not any time soon. I'll continue to visit and check in on it as time and gas money allow. Hopefully I'll be accompanied by good friends each time, as I was on this occasion!