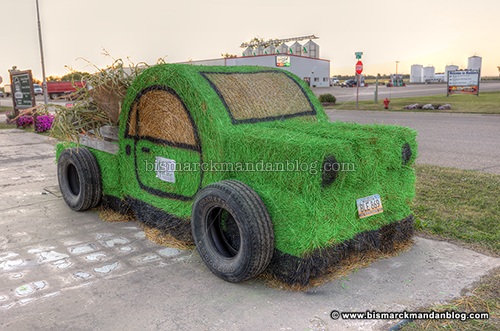 One of my favorite road trip activities is to exclaim, "Hay!" whenever we encounter a bunch of hay. Of course, as a city kid I'm not very astute at distinguishing hay from straw, so I had better be careful if I have a farm kid with me. Thankfully I was safe when I saw this beauty while rolling through Maddock a while back.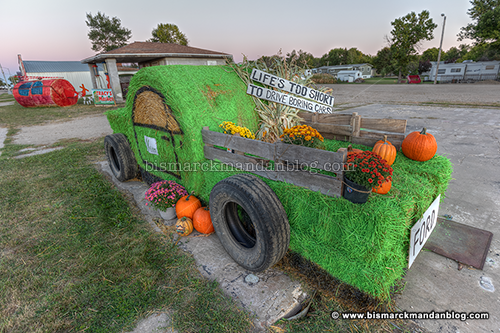 Not only is it the coolest hay (straw?) creation I saw that evening, it's also Kawasaki Green!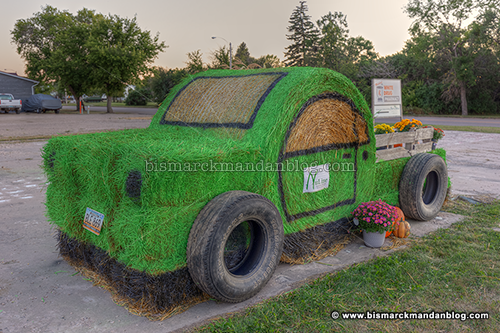 I have to admire the craftsmanship on this particular truck. License plate, even!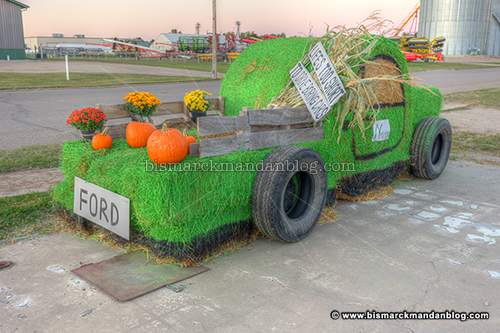 Uh oh – that's the only ding. FORD. Well, nobody's perfect. 🙂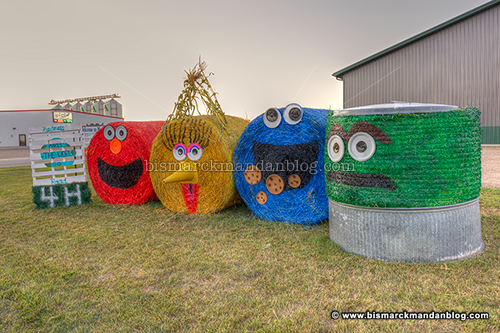 Naturally, there's gotta be an honorable mention. I saw some other hay bale creations, but these were the ones that caught our eye on the way back from Cavalier Air Force Station. I'm glad I'm able to share!