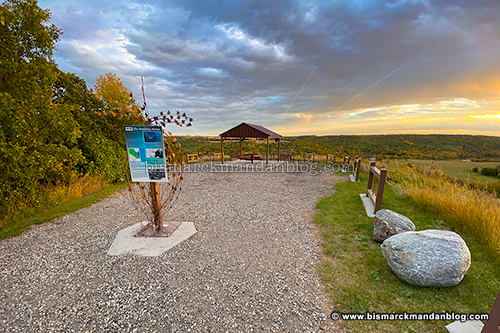 I'll come right out and say it: the single greatest hindrance to my photography hobby is gas money. More directly, the lack of gas money is an enormous obstacle. So when I got the chance to head to the Pembina Gorge area with my sweetie, I jumped all over it. I had some recommendations from friends, and this one turned out to be perfect…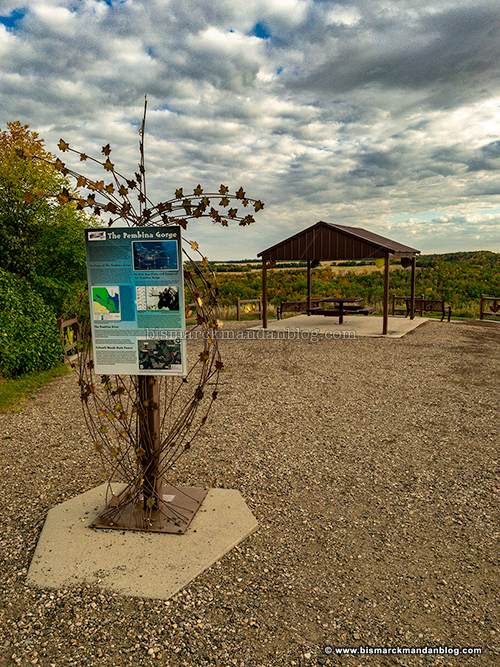 This is the overlook in the Tetrault State Forest. It sits atop an oxbow in the Pembina River, just west of Walhalla, ND. Its view is spectacular, and we had some pretty good timing for our visit.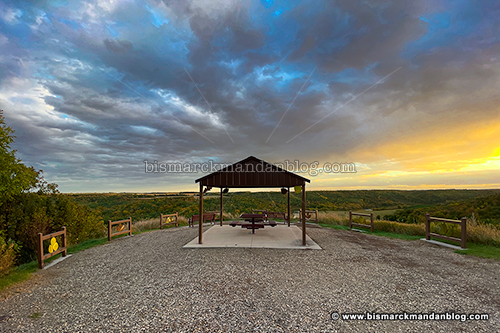 It didn't hurt that we also had some amazing skies and timed our visit for late afternoon, just as the sun was swinging into sunset position. Cloudless skies are often credited with making a day lovely, but not for the photographer. It certainly presents a challenge later in the year at northern latitudes when it gives a hard, direct light and the shadows which accompany it.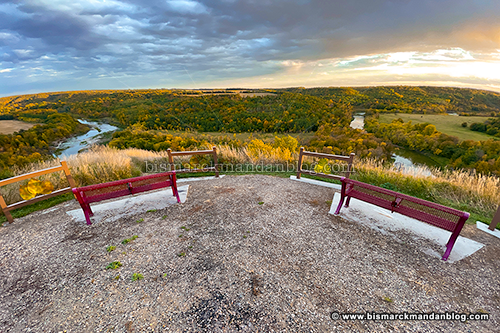 Thankfully, this geographically unique spot is also blessed with a first-class overlook. There are nice, sturdy benches, a picnic shelter, and one of the best views North Dakota has to offer. We took it all in.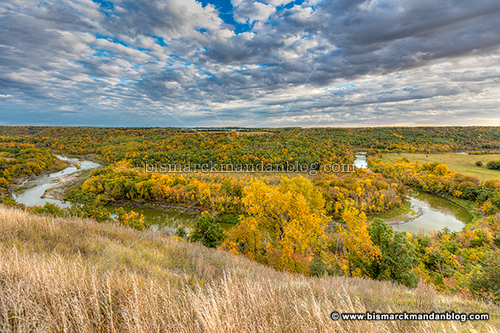 This is the oxbow. We arrived a few days before the leaves peaked, but my work schedule simply couldn't accommodate coming later in the week. So we made the most of a Monday and jetted up here, and I think it was absolutely worth the drive from Bismarck-Mandan. There was already plenty of gold out there, and the fact that it was still punctuated with plenty of green was really nice in its own right. If one was fortunate enough to see this when everything is gold, if that's possible, that would be a sight to behold.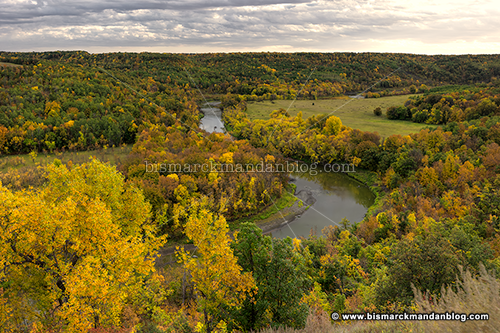 Here the Pembina River meanders toward us from the southwest. We observed plenty of wildlife and enjoyed the quiet. There was no wind, we weren't bothered by insects…it was simply placid.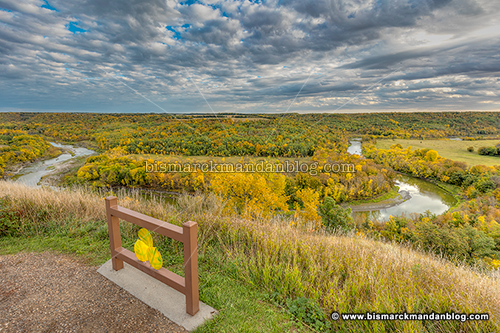 What an amazing view, eh? Well, I went one further and did a quick Homebound Hikes video for y'all:
Timing is everything with autumn in North Dakota. In some years autumn colors can last merely a few days, if that. Autumn 2022 will go down as one of the most pleasant in memory. We've had beautiful colors and pleasant days for several weeks now, and for once I've been able to take it all in. This makes me hopeful for next year! Time to start squirreling away next September's gas money…