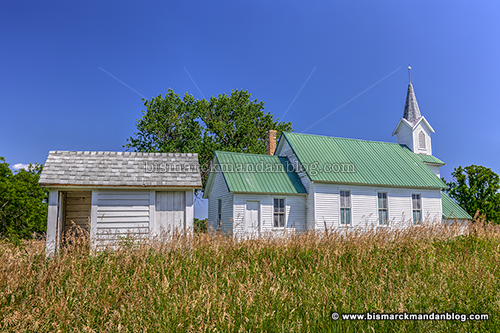 This little church was so picturesque, in such nice condition, and so full of photo opportunities that I simply had to do a second post of photos from it. In this angle you can actually see the "rear office."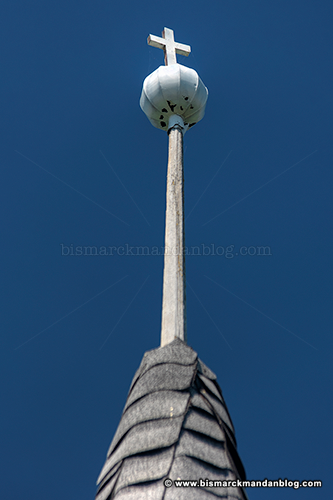 Here's the top of the steeple. Cool shingles and a nice little cross adorn it.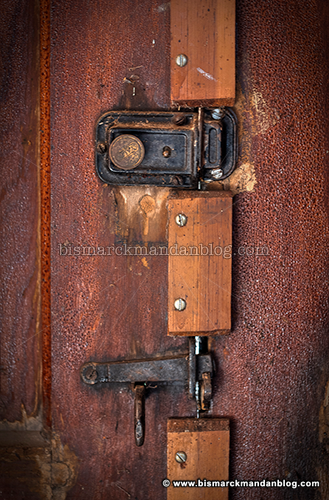 These are the latches which keep the front door closed. I didn't try them; I used the other entrance.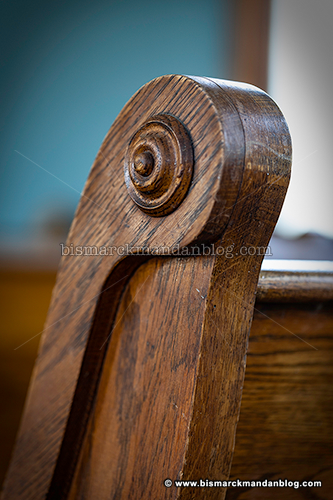 Pew pew! This looks identical to the design of the pews in the little building our church used to have until we outgrew it and moved to a larger facility. That building was from the early 1900s as well.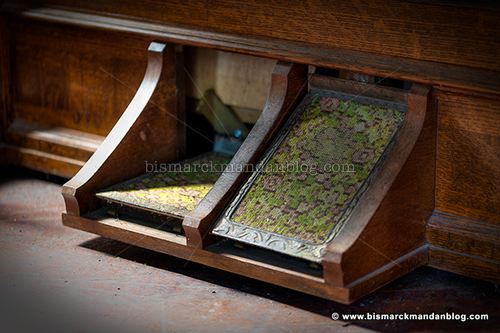 These are the foot pedals for the little organ in the corner. I'm not sure if the one on the left is in that position because of a malfunction or if would rise when the other one is depressed. I didn't try to articulate them out of fear that I might damage something. I like to believe that they still work.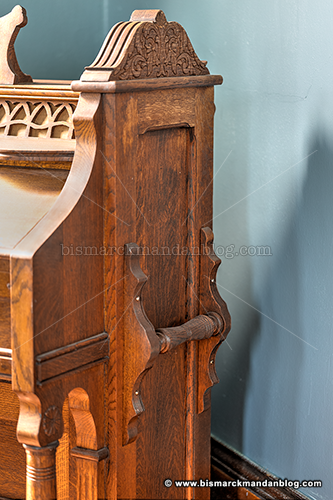 Here's a view of the woodwork adorning the organ. Pretty cool, intricate and ornate.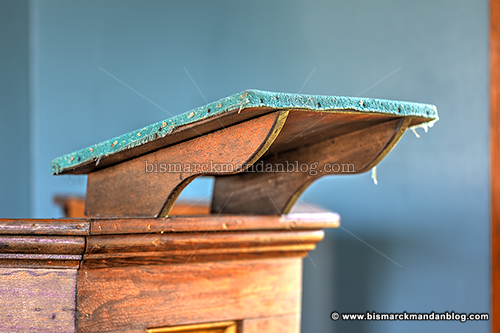 Another angle of the pulpit. I can't help but wonder what kind of fire and brimstone issued forth from here way back in the day, when there was old fashioned preachin'.
But wait, there's more! I believe I have enough photos for one more post like this one. And, as I teased earlier, a video tour. Y'all come back now, ya hear?