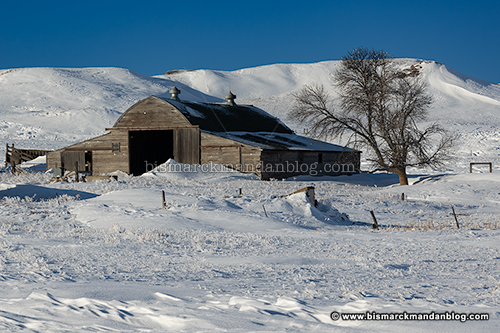 What can I say? It's been a busy winter. An endless winter. Even an excruciating winter. But I did get out a couple of times with my camera. Then I found myself too busy to post anything. Sigh.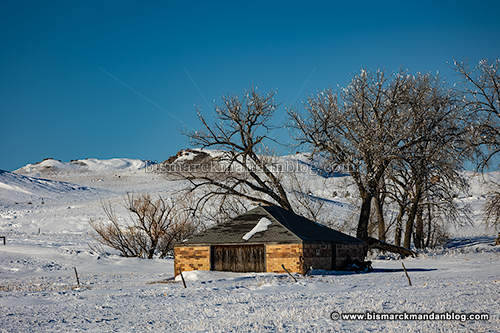 I really like this farm. It isn't too far from town, in North Dakota terms, and it has some really cool features. I found it in the rain once, and really loved it then. It's nice in the winter, too.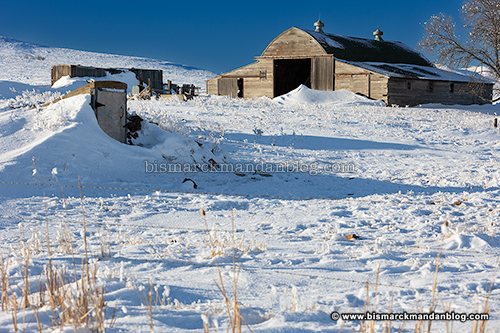 Its most interesting feature is the storm/root cellar with its metal door. It looked really cool in the rain, surrounded by lush vegetation, and it looks pretty cool surrounded by snow as well.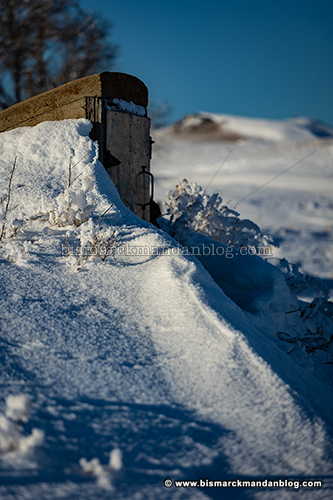 Drifted in. Looks cold, doesn't it? It was cold. It was worth the visit, though…especially for a guy with cabin fever.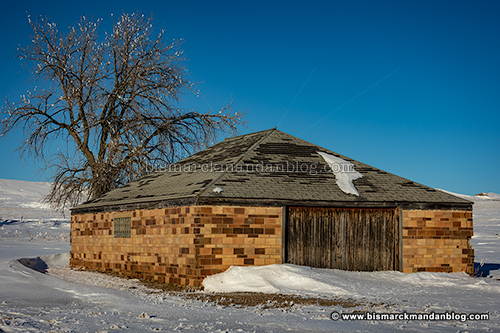 Warm brick colors on a cold day always make for a nice picture. I love the idea of any color other than the white of the snow (which is technically all colors combined) or the blue sky.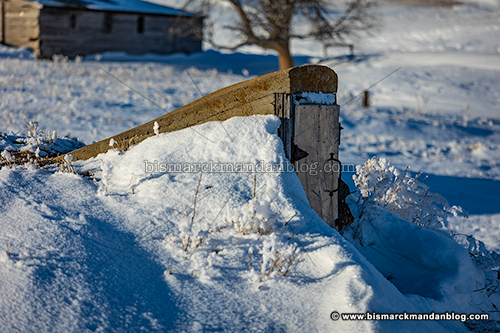 OK, one more photo of this thing before I call it a day. I can't help it. If I was one of those fence-hoppers who doesn't respect private property, I'd check it out. But I'm not, so I'll admire from afar. And hopefully get out with my camera more.