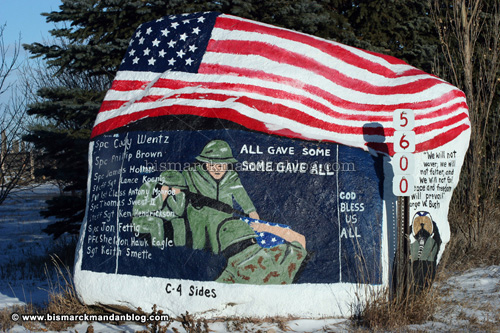 Earlier this month I stumbled upon
this painted rock northeast of Bismarck
with a patriotic message on it. Thanks to Mike G. for emailing me to let me know that this was likely inspired by another well-known painted rock near Greenfield, Iowa.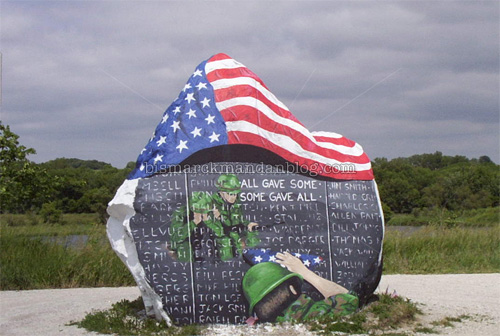 This rock is painted annually with a different patriotic theme by a young man named Ray "Bubba" Sorenson.
More pictures of the rock and a brief description are given here.
In my opinion, both rocks are inspiring. It doesn't matter if one resembles another, and I doubt Bubba would be offended. The bigger picture is that people are taking the time to put their patriotism out there for all to see and remind the rest of us as well.
"Bubba" has a website promoting his artwork at www.bubbazartwork.com if you're interested. It doesn't feature the rock as prominently as the other site, but it does showcase other work he does.
If anyone's interested, I can post directions to the rock I found here in Bismarck. That is, if I can find it again. I don't remember which road it's on exactly, but its GPS coordinates are 46 degrees, 52.023 minutes north by 100 degrees, 42.242 minutes west.