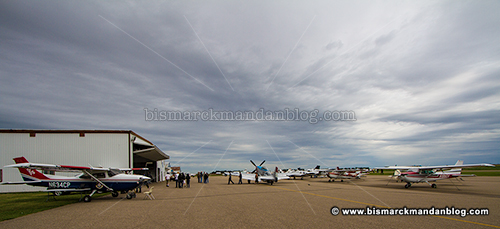 If I could summarize 2012 in one year it would be: busy. If you've followed this website for more than the past year you know that I'm a prolific poster when given the opportunity, and other responsibilities have kept me from taking a whole lot of photos and/or sharing them with you. Here's an attempt at playing catch-up.
"Pancakes and Planes" is the local aviation counterpart to Buggies & Blues. If it's lesser known, that's too bad; it's a great time of hospitality, fellowship, and cool displays. Here's a tour of what you may have missed last June, and an exhortation to support this event in the future.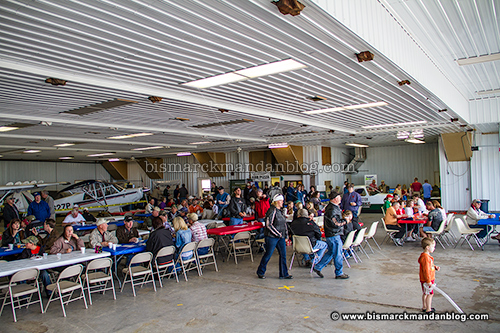 The main hangar is set up with plenty of tables and chairs to hang out and have breakfast, catch up with acquaintances who've flown in for the day, and take in various informational displays. In the event of rain it's also a good place to duck inside and stay dry while the weather passes. June is unpredictable, after all.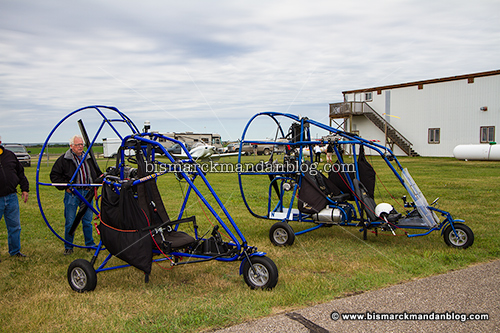 Out on the tarmac and surrounding area is where you can spot a number of fascinating aircraft. These two "powered parachutes" are capable of flying slowly over the terrain and coasting in case of engine trouble. My best friend has a two-seater that would be phenomenal for an airborne photo trip, but I'm afraid of flying on anything other than a motorcycle.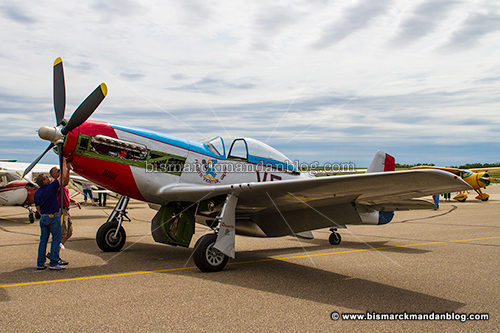 Aviation has its hot rods, too. This P-51 Mustang was a show stealer. I've got video of them running some tests on it, as the hydraulically adjusted prop was oiling itself a little bit upon arrival. Here you can see that the shroud has been removed from the front so it can be inspected. Aviation is all about safety, so looking things over thoroughly is as common as tying your shoes.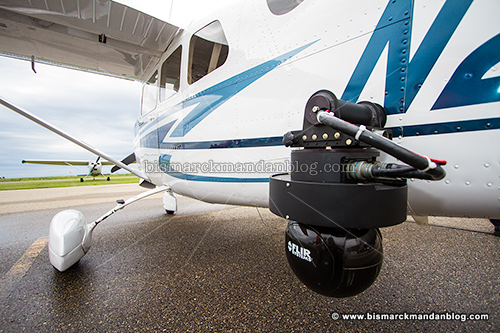 I'm quite open about the fact that I'm a law enforcement fanboy. They were on hand as well, showing some airborne capabilities. In the past helicopters from the National Guard and Border Patrol have been present as well. Their availability obviously depends on other factors, since they have important jobs to do. This is the FLIR camera system. The acronym commonly stands for Forward Looking Infra-Red, but this is also a brand-name.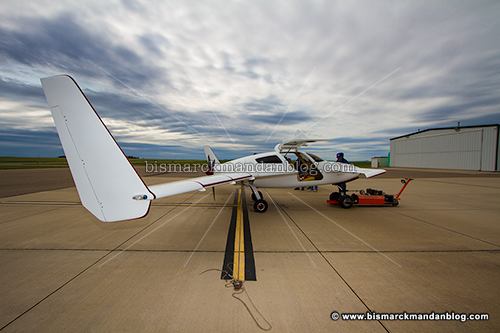 I'm no aviation expert, but I believe this is a Long-EZ. Its most notorious owner would be John Denver, who crashed his many years ago, but these planes have also flown around the world . Wikipedia has a photo of one of these belonging to NOAA. I just think it looks cool and is probably a blast to fly.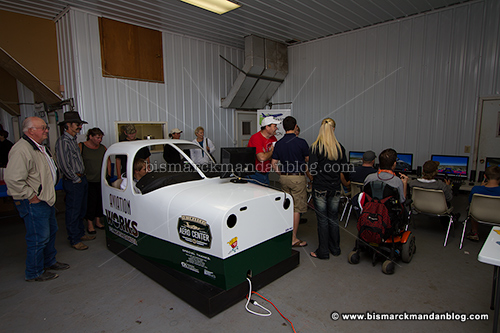 Speaking of flying, you can try your hand at that…virtually. Several flight simulators were brought over from the aviation program for people to try. In addition to several tabletop units there's also a cockpit-style simulator.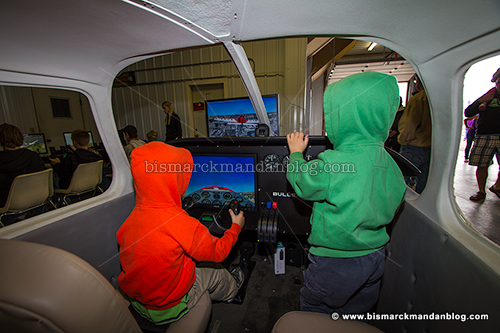 My little guys are still too young to grasp the theory of flying an airplane, but they did have a blast rubbing the belly of their virtual craft along the ground and watching the horizon jump. Maybe in a few years they'll be ready, but for now they'll just shoot balloons on our Nintendo Wii.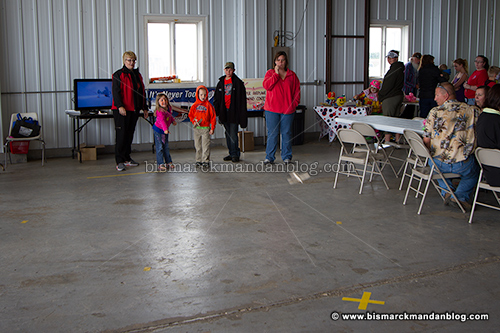 There was a fun game for the little ones, though: build a balsa airplane (which were being distributed for free) and try to land it as close as you can to the X. One of my little guys is a perfectionist and wanted to do this all afternoon until getting it right.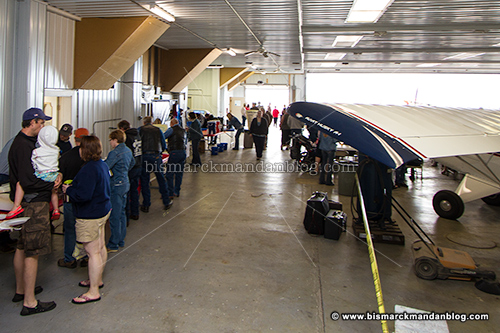 One last note: remember I mentioned breakfast? Well, it was PHENOMENTAL, and it was provided free of charge by A&B Pizza. If you attended this event, please remember to thank 'em next time you're in the restaurant. I keep forgetting to do this. If you weren't there, you missed out on some amazing sausage, pancakes, and eggs. Thanks again to A&B Pizza for their hospitality.
The Mandan Airport is getting some major improvements this year, so I don't know if it will be available for a Pancakes and Planes event this year. Hopefully it won't have to take a year off; however, as June approaches and everyone starts talking about Buggies & Blues and other summer events, remember to watch out for Pancakes and Planes. I know I will, and will be posting a reminder here.