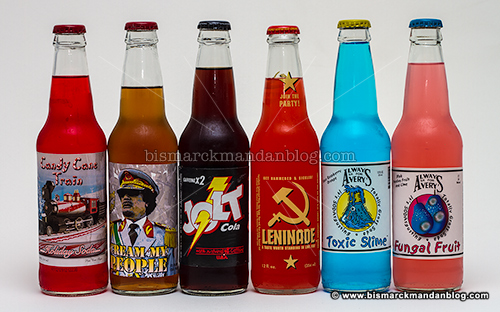 I've been on a novelty soda kick lately, as the above photo illustrates. The types I've spotted around town range from Christmas-themed to absolutely bizarre, such as the Qadaffi and Leninade sodas, and fun like Avery's disgusting soda line. Of course we can't forget good old Jolt Cola – sugar and caffeine, baby! By the way, many of these sodas actually use pure cane sugar instead of the high-fructose corn syrup used by the big soda companies these days.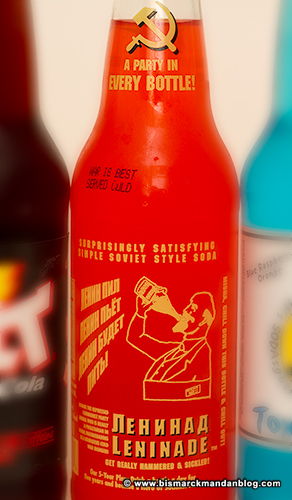 My favorite so far is Leninade
(here's their website)
– it's the best tasting, and as a bit of a cold war buff I get a kick out of it. I bet Reagan would sip this stuff cold if he was still with us today! There are plenty of humorous bits in the label and the inside of the bottle cap as well.
These sodas are awesome – some for their novelty, some for their taste, and some for both. The best collection I've seen to date is at Runnings, although there are a bunch at Mac's Hardware as well. Mac's used to have an enormous display of these, but now they're down to just a single refrigerated case.
If you spot these sorts of sodas around town, please let me know!