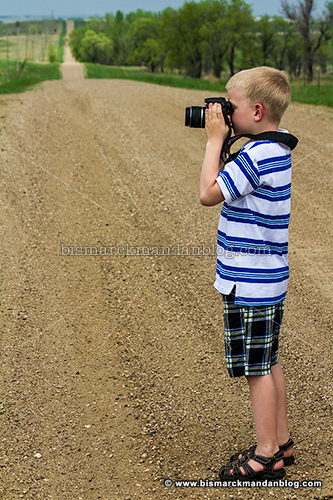 On Memorial Day I was able to take not one photo trip, but two.  Each time I took a different boy with me, and I was able to see their photography talents emerging.  They did great, and we had some fun "two dudes" time as father and son.  Well, my young gentlemen now understand what a Website is, and at their behest I've agreed to post some of their work for the world to see.  Here are a few shots from my oldest boy: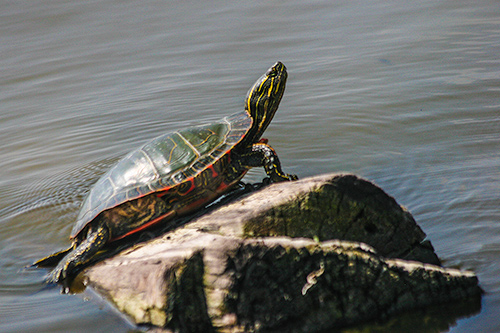 This was one turtle who didn't dart into the water right away as we approached.  He was patient enough to let us put a 300mm lens on my boy's camera and snap away for a while.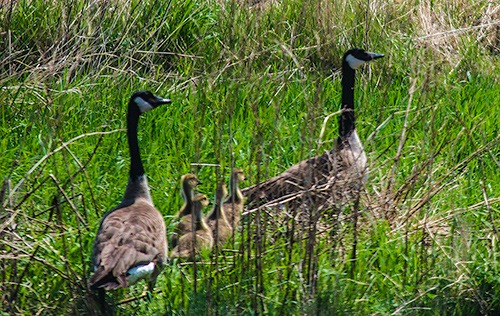 These geese didn't like us much.  They swam over to the far shore and got out to walk away.  The funny thing is, they came to the end of the land and had to plop back into the water anyway.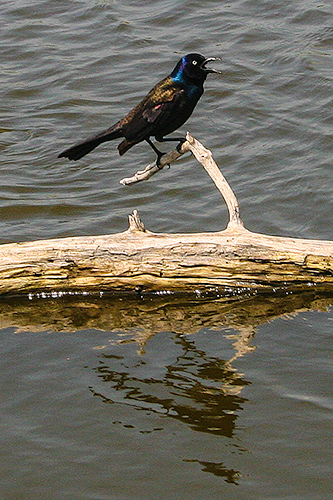 Then there's this guy.  He posed for us briefly before taking off.  He had a pretty nice perch until we came along and made him uncomfortable with all the cameras pointed his way.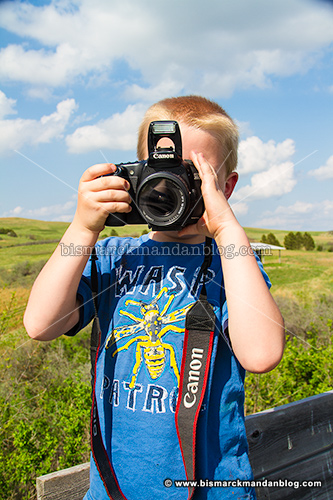 Then I took another boy for a trip in the opposite direction!   We didn't approach any water at all, but we did find plenty of scenery.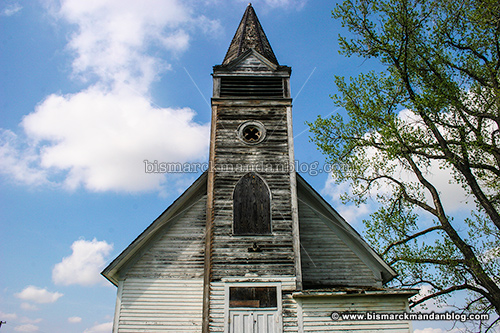 He didn't have a wide enough lens to get the whole church in Almont into the frame, but he did frame a nice level shot.  I didn't have to crop it or anything!  There are plenty of grown-up would-be photographers who can't frame a level shot.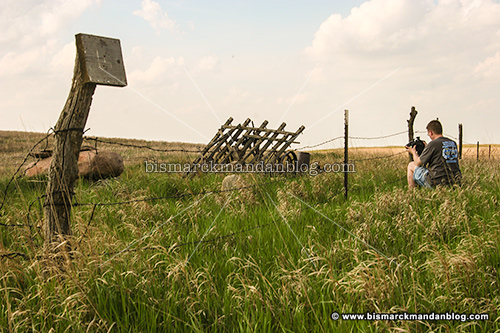 One of his favorite subjects:  Daddy.  This is that old piece of farm equipment I posted recently.  This one was taken from the truck, as it was getting late and we were running out of snacks.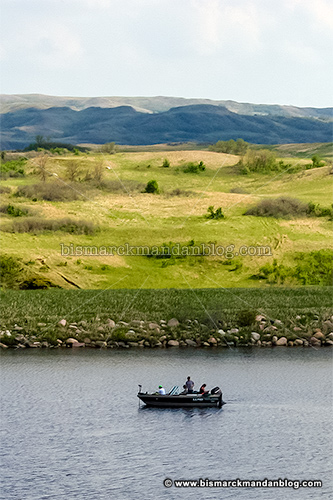 We ventured out to Fish Creek Dam, where we were a trio of kayaks and this fishing boat.  You can see from the background how the clouds were pretty spotty.  There were long periods of shade as enormous clouds passed over.
I was so happy to get out with my camera not once, but twice.  I was even more happy to do it as a father-son trip, also twice.  I haven't been able to use my cameras for a while, so to get back into the swing of things for now has been very therapeutic.