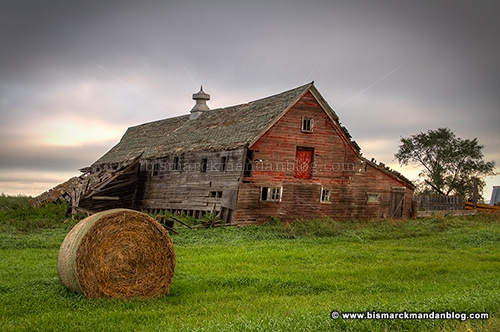 This barn sits south of Mandan, beckoning to me every time I'm near St. Anthony.  Of course, the correct pronunciation is more like "Snatnee" – sometimes even with some h's in there for good Cherman measure – but I won't get mired in the details.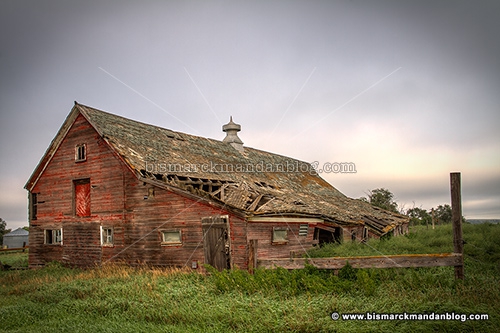 Some mornings I like a blazing sunset, washing the landscape with brilliant color.  But overcast mornings have their way of bringing out color, too.  First off, there are none of the hard shadows of that piercing sunrise light.  Second, the muted tones lend themselves very well to the color already present.
I'm glad I had the clouds on my side when these photos were taken.  Much of the detail of a beautiful barn like this one would be lost in shadows, and I wouldn't have been able to photograph both sides of it in one sitting!