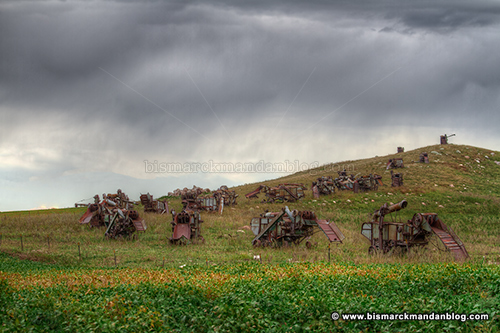 I was on my way to a pair of elusive photo destinations I've been trying to reach forever, and figured I had a couple of minutes to veer over to Thresher's Row. I haven't been there for a while, so I figured it was time.
What was nice about this particular time was the color in the grass, and the wispy rain in the background.
I took advantage of a break in the rain and flew for some video and airborne stills briefly, getting back on the ground just in time before the rain resumed. Then it was time to move on to an even bigger adventure.