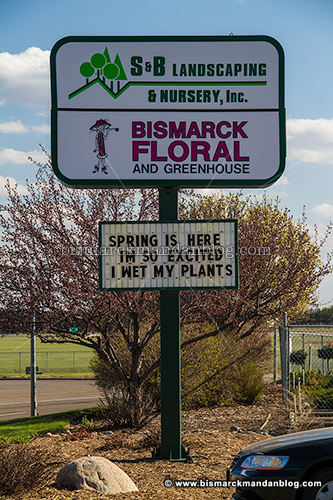 I got a chuckle out of this sign as I drove by on Airport Road tonight.  I'm as weary as the next guy of this non-Spring we've been having.  The bitter winter didn't help much, either.  I know we NoDaks are resilient and have historically turned bitter cold into bragging rights, but everybody I know is fed up.  Hopefully Spring does come and stick around (although there's a freeze warning for tonight).
This reminds me of a great sign I spotted a while back. A long while back, since the Donut Hole has been Bearscat for quite some time.  But it's a Star Wars reference, which means it's timeless.
Check out the Signs, Logos, and Typos category here on the ol' Blog for some of my favorites.