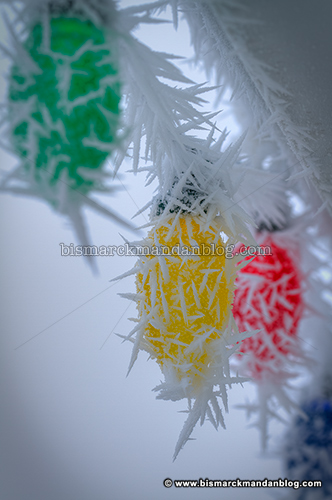 I'll continue my series of frost photos by rejoicing in the fact that I haven't taken down my Christmas lights. They attracted a ton of frost (yes, I know it's Rime Ice) last weekend and gave it some color to work with!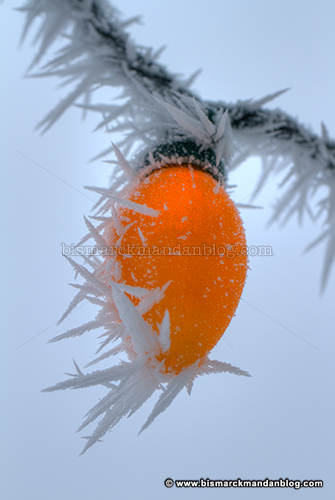 Orange you glad I was able to shoot photos like this one? Oh, I feel like I'm just getting warmed up with the puns. We got absolutely blasted out by my place. My wife said that it wasn't as dramatic in town.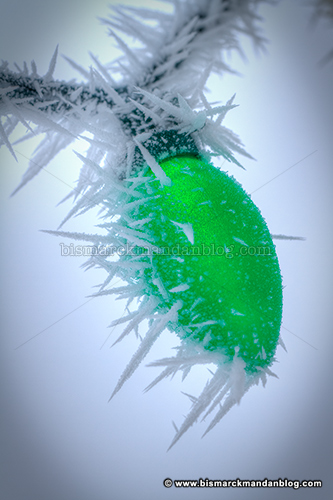 I've been green with envy in the past when others have had frost photos while I had none. I haven't take photos like this in many years. The conditions need to be just right, and I need to be available to get out there with my camera.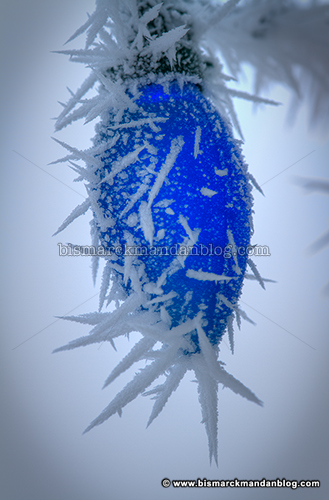 It was actually pretty tough to get some shots of these bulbs without my gutters and stuff in the background. I wanted a nice, clean background for my frost photos, so I actually picked a corner with some good ones and dug out a ladder so I could contort myself and get these angles.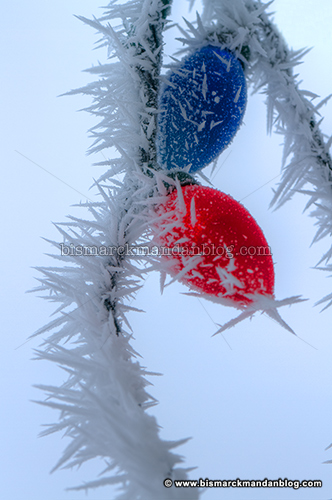 Moment of confession: I didn't take my Christmas lights down after 2019's holiday season wrapped up. And they're all going strong, even after baking in the sun all summer long. Thankfully they hung in there (one last pun) and provided a wonderful batch of photos!