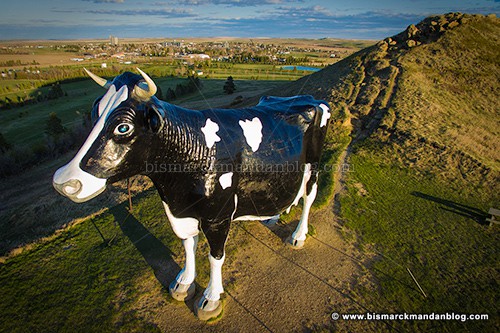 I had the opportunity to swing thru New Salem the other night and pay the "World's Largest Holstein Cow" a visit.  The last time I had my little boy with me and he used his toy Vtech digital camera to take some 640×480 stills of it.  Well, this time I had a different angle in mind.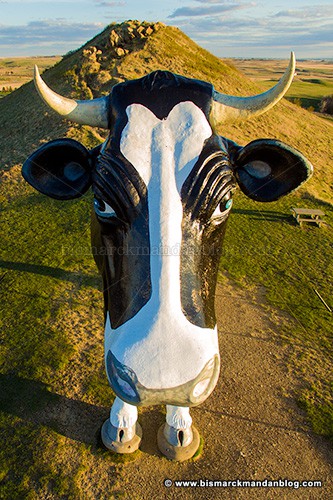 I've always wanted this angle, although she looks a little angry right now.  Maybe that's when I started getting the Johnny Cash song in my head.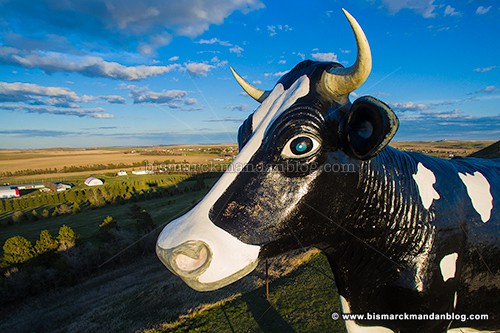 And there's the gleam in her eye, as she surveys the Morton County Fair site on the east side of School Hill.  That won't be till August, though.
There are other giant fiberglass cows out there, but I can't find any evidence of one bigger.  Here's a site that details some of them.  Didn't see another holstein, so perhaps New Salem's claim holds true.