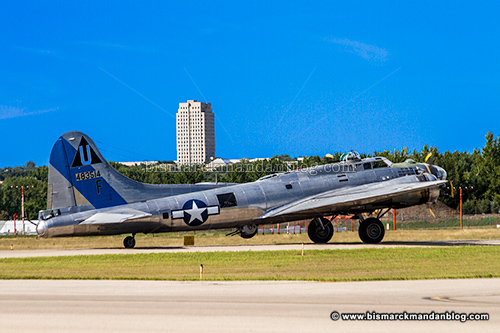 I posted earlier about the visit by Sentimental Journey, one of the few airworthy B-17 bombers that remain.  I didn't do the $5 walkthrough again this year, although it was definitely worth the money.  I did, however, do a couple of cool things.

One of the things was to shoot some video of them firing up the engines. Because engines like this are prone to leaking certain fluids, someone stands by with a fire extinguisher and gives a thumbs-up to the pilot once each engine has safely spun up. They start with engine #3 because it's near the battery and gets the best crank, and work their way around the aircraft from there. My little boy thought it was pretty cool.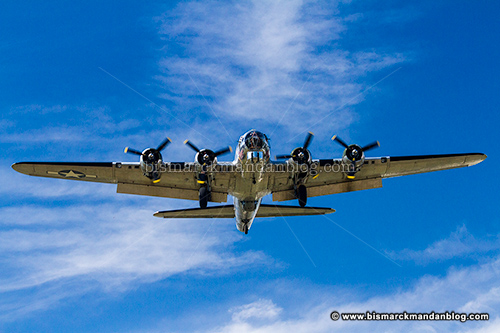 The other cool thing was to park out on the northwest end of the runway and let the rumbling beast roar right over our heads. My little guys thought this was a really sweet deal.
Scroll down a little bit if you want to see my interior shots of this piece of military aviation history. Check out the video above if you haven't already. If you missed this aircraft, hope it comes by again in a few more years. More information is available online by clicking here.