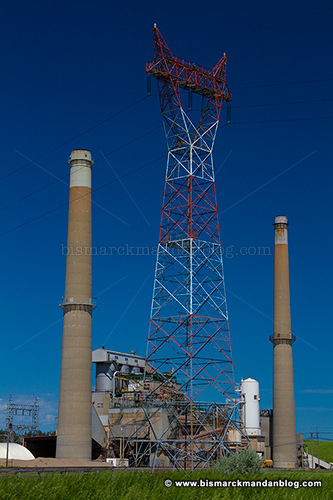 One a little photo trip last weekend I stopped near Heskett Station, our local power plant. There's a little fishing area nearby and, while I don't fish, I do have an interest in the river right now. I thought I'd take a peek and see what the Big Muddy looked like from "the other side of the river." I caught an interesting sight.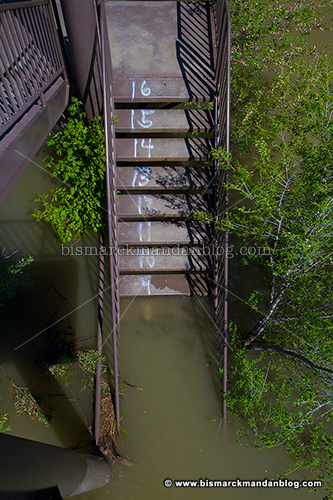 These metal steps normally take one down to the river bank. Some industrious soul painted numbers on the steps here, presumably before the river level began to rise so dramatically. At the time I visited this point last Saturday morning, the first step visible above water was number nine, and just barely at that. Since the releases had been throttled up a bit the day before, it's entirely possible that the water later covered up #9.

Releases from Garrison Dam have been throttled back to 145,000cfs as of yesterday afternoon. With that in mind, and barring any unforeseen circumstances requiring an increase, we may have already seen the water at its highest. Let's hope so, eh? While the photos are more dramatic when the water is high, I'm more concerned about the people whose homes and businesses are in the water right now. Hopefully they can start to get their lives and property back to normal as soon as possible.