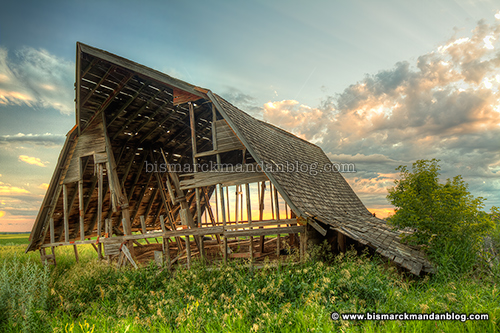 I got a chance to stop by the old barn north of Wilton on Highway 83 this summer. Its frame is still standing, but the stone foundation has crumbled and the walls are gone. It still takes a fine photograph, though!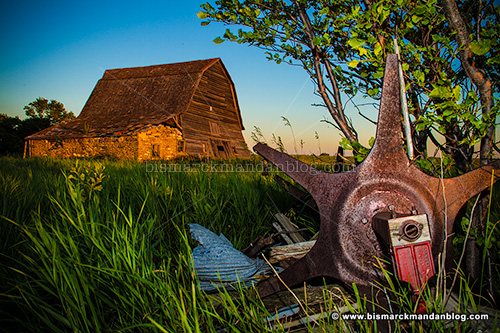 I've been photographing this barn for years, and will continue to do so as long as it remains. It's sad to see its decline, though.
Hopefully it presents a stately subject for some winter shots! I think that's the only season in which I haven't paid it a visit. Once the snow is here for good, I may have to venture north while this photo favorite still stands.