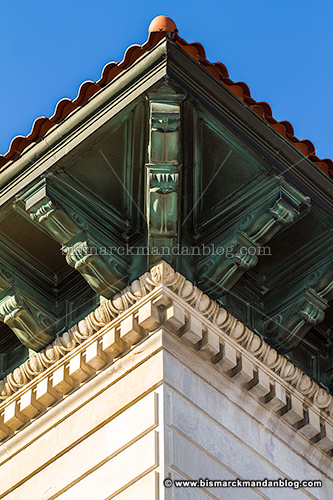 I have a couple of stragglers from the photo walk, such as this photo of the crown of the federal building on 3rd and Broadway.  I hope by now you've made a selection, but I' dbe interested in how you like these.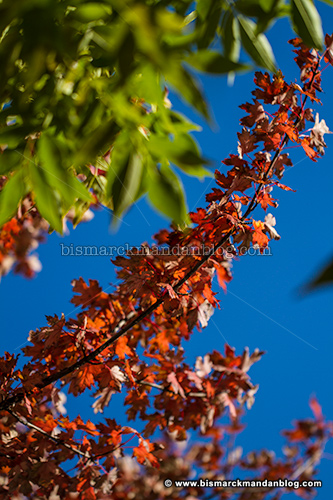 These trees are on the east end of the parking lot at the Peacock Alley.  It's a parking lot now, but is apparently going to be an ice skating rink next year – because downtown Bismarck has way too much parking space right now.
That's it!  I was happy with the shots I brought back.  I could have roamed more, but I had a nice morning walk and maximized the amount of time I had available.  My new lens performed admirably, and I had good company.
Thanks for looking through my photos!