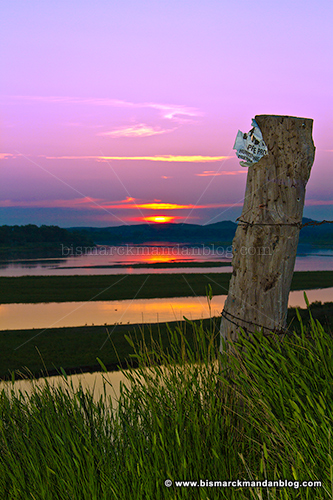 This is how I like to remember the post at the north end of Double Ditch.  Sadly, these days are long gone as erosion has torn the bank right out from under it.  If not for some really sturdy barbed wire looped around it, this post would have tumbled down the steep cliff long, long ago.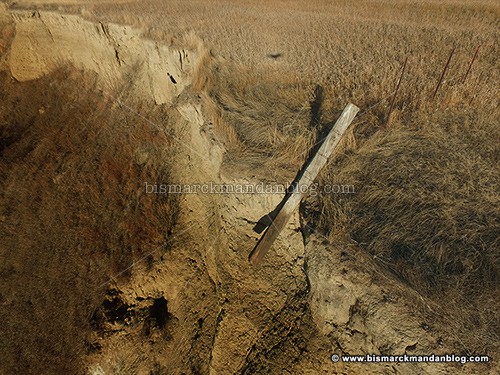 Sadly, this is how the post looks now.  I took some quadcopter shots today in order to get a look at the predicament I'd been unable to achieve before.  The bank is rapidly eroding.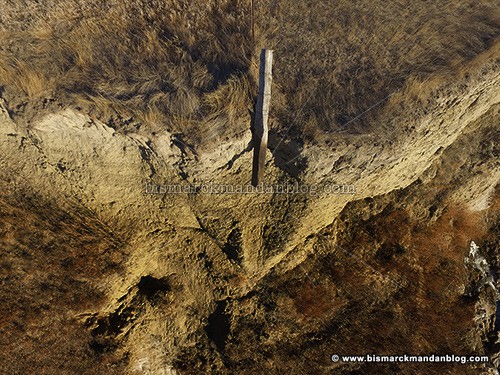 That looks like a LONG fall!  Hopefully the barbed wire holds strong and this post is able to remain for a while longer.  Of course, if the bank erodes further, it'll just be dangling beside the cliff anyway.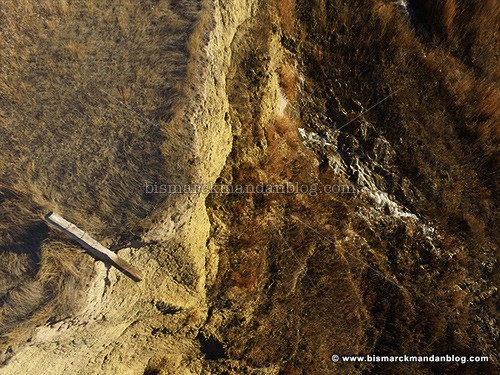 As you can see here, another big chunk of the cliff has let go.  This area is NOT safe for people.  This used to be a fantastic photo spot, but sadly it is no longer.
I presume at some point I'll be typing to relay the news that the post has gone over the edge. It's only a matter of time now.  I suppose I need to move northward to my other favorite photo spot!  But I'm not quite ready to disclose exactly where that is just yet.